That came around quick didn't it? Monday again! Don't worry though we are back with yet another fantastic Weekly Roundup to help you get through the week. If you love the latest underground music then check out these bangers. Let's go…
Track 1 (DEEP HOUSE)
Jaffna – You Got Together
If you're a fan of Tycho, Rone or French 79 then we have just the track for you. Fresh from Melodic Deep House Duo, Jaffna, is the brand new tune entitled "You Got Together" which may just be the track to get you through the week if house music is your bag.
"You Got Together" is taken from Jaffna's greatly anticipated LP "Odyssey" which is due to be released this month via  the French-based, Enchanté Records.
If you feel as if you have heard of the duo before, it may be due to them having previously toured and worked with the renowned French producer known as Thylacine. With tracks as solid as this one, it is unsurprising to learn that the pair have amounted just under 10 million streams across streaming platforms and it is great to see that number is rapidly growing.
Track 2 (ELECTRONIC)
Jet-G – Give Me Air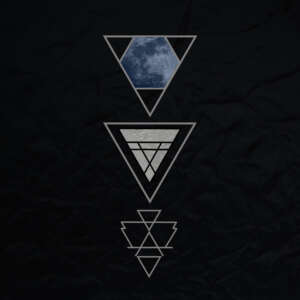 "Newly formed electronic London-based quartet Jet-G have released their sophomore single, 'Give Me Air' on the 7th of October via Future London. Jet-G is the acronym & collaboration between electronic producers Jolliffe, female vocalist ECKOES, Modestep's founding member Tony Terror and GENTRY.
Global chart-topping electronic bass duo from London, Modestep have received global recognition for their unmistakable sound, with support from The Guardian, Billboard, Vulture, Music Radar, EDM.com, DJ Mag, Insomniac, Dancing Astronaut, EDM Sauce and Run The Trap to name a few as well as appearing in BBC Radio 1Xtra's Live Lounge set.
'Give Me Air' follows the band's debut single, 'Heartbeat', a collaboration with the Japanese drumming troupe KODO and Resident Advisor, which appears on a compilation album alongside SKREAM, Simian Mobile Disco and Rufus Wainwright. The quartet has already been supported by Metal Magazine."
"Gradually opening with a poetic grace that few possess, 'Give Me Air' contrasts classical styles with modern, harsh and scattered beats. Jet-G prove the worth of collaborative efforts as the unique, almost operatic vocals are introduced to dark, rhythmic basslines and an underlying driving force. The layered tones of elaborate piano keys provide the vows to the unbreakable marriage between two polar opposite elements: the classical and the experimental".
Track 3 (UK HIP HOP)
Unknown T (feat. Skillibeng) – Wollan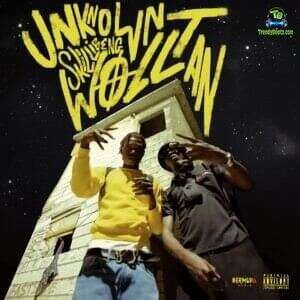 Unknown T and Skillibeng's music video for their collaborative drill single "Wollan" took the pair to Jamaica. Directed by CHAUFFEUR, the visuals give a glimpse into island life as we zoom past markets, towns, and fishermen, soundtracked by T's punchy flow and Skillibeng's patois-infused lyrics.
Both artists' versatility is undeniable on the new song, set against beats from Bermuda Music's in-house producer, Tefo.
"It was a special experience for me & the guys to see the life of Jamaica. It was my first time travelling to Kingston & Skillibeng showed me parts of his hometown while we was doing our video shoot. He's a real brother, introduced me to his family and brought us to his neighbourhood then we explored the city and enjoyed the culture."
We dig it but what do you think?
Track 4 (R&B)
Kool & The Gang – Pursuit Of Happiness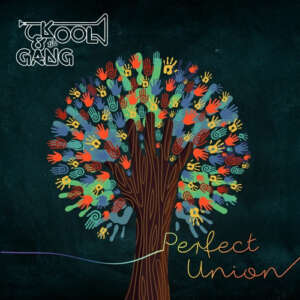 "Kool & the Gang are returning with a new album after more than a decade of laying low. The new record, called Perfect Union, will be out August 21 via Omnivore Recordings, according to Rolling Stone.
The legendary band has released a new single off the album, entitled "Pursuit of Happiness." The bright song also features a verse from rapper Keith Murray (a version without the rap will also appear on Perfect Union).
The song comes with an animated music video about a robot in a post-apocalyptic world who tries to make things better with the help of some future-envisioning glasses. As the lyrics, "We need more Lennons, Lincolns, more Kennedys, and Kings" play, the robot looks up to the sky to see constellations of the role models smiling above it.
Kool & the Gang's Robert "Kool" Bell explained "Pursuit of Happiness" was penned by his late brother and group co-founder, Ronald Bell, during Barack Obama's 2012 re-election campaign.
"It was in some ways inspired by that time in history but, even more than that, my brother was inspired to voice the aspirations of so many of the people we meet during our travels to countries all over the world," Bell said. "His co-writers are also the vocalists on the track, Balawah Muhammad and Walt Anderson. Keith Murray heard the track and added his rap and we all loved it."
Perfect Union will be Kool & the Gang's first album of all-new material since 2007's Still Kool. The group also released a holiday record in 2013 called Kool for the Holidays that featured a mix of originals and seasonal classics. You can pre-order Perfect Union, which will include 10 tracks, off Omnivore Recordings' website."
We've got quite the variety of genres this week. We hope you enjoy them all and have a great week!
Written & Researched by Max Dervan
What's your reaction?
1
cool
0
bad
0
lol
0
sad