Another week, another roundup and we have some brand new gems for you to get stuck into. Let's take a look at our top picks for the week…
Track 1 (Pop)
Clara Mae – Missing You Sucks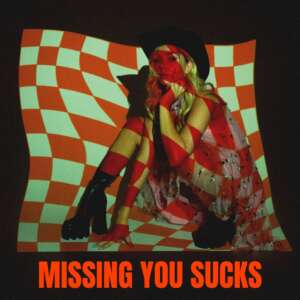 Dreamy alt-pop songstress Clara Mae has released her latest single, 'Missing You Sucks on the 19th of November via Universal Music Sweden. The single is accompanied by a heartbreaking video and follows the release of her hit song 'Crash' which was also accompanied by a classic lyric video. The single was written in collaboration with Johan Lindbrandt, Georgia Ku and Clara Mae herself while Kevin Grainger (known for working with Avicii, David Guetta and Craig David) stepped forward to assist with mixing and mastering.
Track 2 (Rare Groove)
Lance Ferguson – New Morning
Lance Ferguson drops a new single from his upcoming second volume in the Rare Groove Spectrum series, his version of Kitty Winter & Gipsy Nova's jazz-dance classic "New Morning".
Track 3 (Dance/Electronic)
Key N Krates – Siento Mi Destino
Toronto trio Keys N Krates released their latest album Original Classic on the 12th of November via Last Gang Records. On the LP, listeners will find the vibrant 'Siento Mi Destino (feat. Lido Pimienta)' The thirteen-track project contains previously released singles 'Pull Up', featuring fellow Canadian and Polaris Prize-winning artist Haviah Mighty, Juicy J, Chip and Marbl-featuring 'Original Classic' the Bibi Bourelly collaboration 'Take It Off' and this summer's 'Brazillian Love Song' which was recently announced as part of the FIFA 22 soundtrack.
Track 4 (Pop)
Square Halo – Elated
'Square Halo' are a duo of creatives from across the globe – we have Minnesota-based Treyvonce Ambers-Moore and London-based Demetrios Loukas. Their story begins with Demetrios, a singer-songwriter and former primary school teacher who contracted Lyme disease back in 2005 whilst on a school trip to a farm in Oxfordshire. The infection went undiagnosed and untreated for 8 years and during this time his health deteriorated with the infection spreading and his life hanging in the balance. He was however clinically diagnosed in 2013 and since then, his health has improved. In 2015, Demetrios reached out to Treyvonce online and they started collaborating remotely.
We hope you find what you're looking for out of this list. Send us your feedback via our socials as it's always appreciated.
Have a great week everyone!
What's your reaction?
0
cool
0
bad
0
lol
0
sad