Enigmatic wave musician Juche has remixed Tee Dee Dees' single 'War', released on the 3rd of December via Alaska Music. Juche occupies his own lane in the Wave scene with a recent guest mix for BBC Radio 1's Annie  Nightingale to start things off.
What happens when you take synth-pop and infuse it with a cyberpunk attitude? After hearing Juche's mix for 'War', the answer can't be anything less than magic. A touch of diva and drama meets the rolling waves of the undisturbed synth world within the remix, as retroelements provide balance to the experience.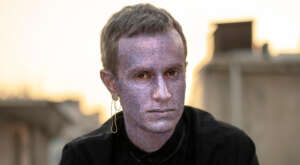 Speaking of the creation of the remix, Juche tells us: "When I listened to the original song for the very first time, I was convinced that (Tee Dee Dees') voice was very versatile. I could have made a different sound, but I thought that making some kind of "Pop" music and "Wave" would be super appropriate. I tried a similar approach, mixing past & contemporary sounds, adding that Juche dreamy and nostalgic touch."
What's your reaction?
0
cool
0
bad
0
lol
0
sad