Looking for this week's new tunes? Look no further, we're back with the Weekly Roundup and we've got you covered with all the up and coming underground music you require to see you through to the weekend! Let's dive in….
Track 1 (Reggae)
Richie Spice – Global Catastrophe
Last Friday saw the release of a new rhythm project entitled "Good Woman", produced by Conroy Smith (Love Star), featuring songs from Luciano, Ginjah and, of course, Richie Spice.
It is safe to say that Spice is from a musical family as his brother, Pliers, bagged a number one hit with "Murder She Wrote" with the help of Chaka Demus. His other brother, Spanner Banner, is a Jamaican crooner known for his smooth voice.
Along with this new track from Richie Spice a.k.a. Richell Bonner, the project also contains Luciano's "Love Is in the Air" and Ginjah's "Soul Man".
We feel this song would be better suited to the peak of summer as opposed to the weather we have currently been experiencing in the UK but it definitely packs those feel good vibes and will most definitely be on our beach playlists in preparation for next summer!
Track 2 (HIP HOP)
Lil Wayne & Rich The Kid – Trust Fund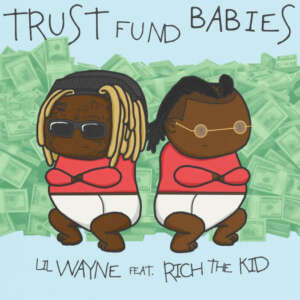 "Trust Fund Babies" is the debut collaborative album from renowned hip hop artists Lil Wayne and Rich the Kid. The hype for this release has been growing since Rich the Kid announced the project on his Instagram with the title, cover animation artwork and the release date.
The last we heard from Weezy was his 2020 project called "Funeral" and Rich's Lucky 7 EP follow-up. This is what Wayne had to say about the surprise collaboration:
"First of all, Rich is like my little bro from day one," Wayne said. "Me and Rich had been rockin for years and we always said we were going to do something. We might do a song here and there, but we locked it in, got in there, and said we put our mindset and did it. As far as, as much as I gave on that, I do that every time I do anything."
This album is also on the back of Wayne's conversation with the "Uncomfortable Conversations" series host Emmanuel Acho during which he shared his experiences with poor mental health and how he, in fact, tried to take his own life at the tender age of 12.
Whether that means we will be touching on the subject during any of his new material remains to be seen but what we do know is that these songs are showing a new side to Wayne's flow which is refreshing to the ears.
Despite this, the critics seem to be knocking the album hard with the first week sales looking incredibly disappointing for the duo. We're firm believers in forming your own opinions, however, as no two musical palettes are identical!
Track 3 (R&B)
Ann Marie ft Chris Brown – Check For Me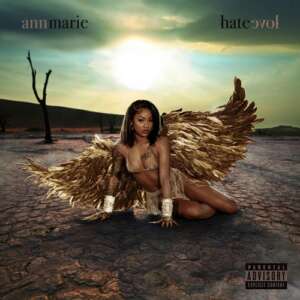 Hard-core breezy fans know the background music was a sample of "Beg for It" by Chris Brown himself. Arguably, one of the best songs on his FAME album.
With many calling her sound Ann Marie sound "refreshing for the industry" and seeing this as a long overdue shot at some serious recognition, this song is set to further place her name on listener's lips in the future.
There has been talk of some controversy surrounding both of these artists in the past – what do you think about this collab?
Track 4 (R&B)
Chaka Khan – When the Time Comes (Radio Edit)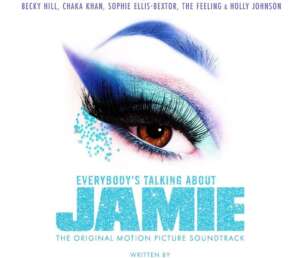 The legendary Chaka Khan has gifted us with this new track entitled 'While You're Still Young' that she has contributed to the Everybody's Talking About Jamie: The Original Motion Picture Soundtrack.
"This bold and spirited number is reminiscent of a Diana Ross classic, but with an inherent vocal charisma that only the Queen of Funk can effortlessly pull off. Here, she sings about knocking down all sorts of barriers that may stand in the way of pure joy and happiness."
"There's new music, there's new sounds / All the excitement got me spinning 'round / So, I'm gonna seize the, seize the day / I ain't gonna let it get away / I ain't gonna let it pass me by / I've got the wings to fly," Khan sings.
"Khan's new song is similar to the Jonathan Butterell-directed story of Jamie, a 16-year-old who follows his ambitions of becoming a famous drag queen despite the hardships faced along the way."
Give these tunes a listen and let us know what you think via our Facebook, Instagram, Twitter or even email. Stream all the tracks on The Weekly Roundup, Monday's 4-6pm! All tracks are also available to stream across all major platforms.
Have a great week everybody!
Written & Researched by Max Dervan
What's your reaction?
0
cool
0
bad
0
lol
0
sad