It's the final roundup of 2021! We've finished up with some epic gems for you to update your playlists with. So let's dive in for the last time this year…
Track 1 (Electronic/Dance)
Framed Stories, Emilie Rachel – 'Patients'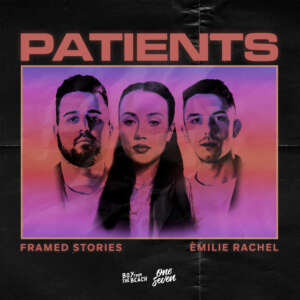 Patients is the collaboration between the duo producer Framed Stories and the beautiful voice from Emilie Rachel. Inside the song, we can find too much style of sound, like the 80's synths and catchy melodies and also something like the actual bassline. The text speaks of the fact that in life, sooner or later what you want, if you look for it and commit yourself, you can reach it. The secret is hard work, love for what you do and believe and above all "patience".
Track 2 (Mainstage)
The Toxic Avevnger (Remix) – 'The Last Dream Ever Made'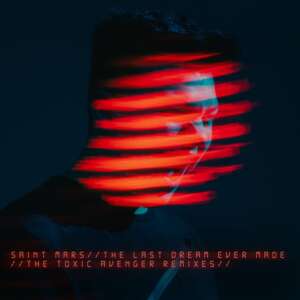 We're thrilled to share the release of renowned synthwave producer The Toxic Avenger's remixes of Saint Mars' 'The Last Dream Ever Made' via Grá Mór Phonic Records.
In addition to working with several established names, The Toxic Avenger has toured with Skrillex and has collected over 60 million plays
across streaming platforms, a number significantly influenced by being featured on Ultra Music and NewRetroWave Youtube channels.
The producer has also composed for many video games and has had his music featured in the movie trailer for Fast & Furious V.
Track 3 (Pop)
Fifi Rong – 'Out Of Clock'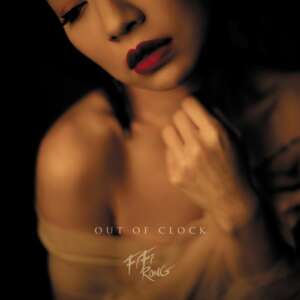 We have an exciting new release, with a similar sound to the likes of Bjork and FKA Twigs, by Avant-Pop Enchantress Fifi Rong entitled "Out Of Clock". Among other chart-topping collabs, Fifi has collaborated with Skepta on his highly successful UK No. 2, Mercury prize-winning LP Konnichiwa, and has racked up an incredible 103 million worldwide plays.
Track 4 (Indie/Rock)
The Mick Jackson Band – 'Christmas Dreams'
Mick Jackson was a member of 1960s pop sensations Love Affair. He became a global superstar when, in 1968, he was part of the group which became the youngest to have a UK Number 1 record.
Now Mick has gone back to the studio with the Mick Jackson Band to write and record a song celebrating 50 years of his own Everlasting Love.
The new song, Christmas Dreams is a tribute to his wife Patricia, who was his childhood sweetheart before fame hit and secretly became engaged to the bass player of the band hailed as Britain's top group.
Mick plays bass guitar and sings on the new track, which also features original Love Affair band member Mo Bacon on drums. Mick commented: "From the moment that Patricia and I met all those years ago, I knew we were meant to be together."
It's been a pleasure sharing with you all our top picks each week and we are looking forward to continuing our musical journey in 2022!
Hope you all have a fab week and most importantly a HAPPY NEW YEAR!!!
What's your reaction?
0
cool
0
bad
0
lol
0
sad