The festive season is almost here and the tunes keep flooding in. It's time again for another Weekly Roundup, a chance for you to update your playlists and find some new favourites. Let's dive…
Track 1 (DEEP HOUSE)
DJ Poolboi – "Take Me Far Away"
We're delighted to share the release of diverse electronic producer dj poolboi's latest single, 'take me far away' which comes off his stay just a little while longer album, set for release in March 2022 via Unbelievably Spectacular Records.
In addition to receiving airwave support from BBC Radio 1's Phil Taggart, the producer has created official remixes for Moby, yeule and Alan Fitzpatrick's side project 3STRANGE, contributing to his impressive play count of 55 million to date.
For any Deep House fans of artists such as Ben Bohmer, Ross From Friends & Christian Loffler, Poolboi is certainly one to watch!
Track 2 (HIPHOP)
Saweetie – "Icy Chain"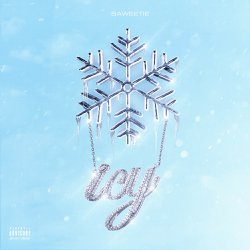 With her SNL musical guest debut, Saweetie brought "old Hollywood glamour" to  the studio on this week's show where she performed a medley of "Tap In" and the Doja Cat-assisted "Best Friend" as well as a brand new track "Icy Chain".
"Icy Chain" was released on Friday (November 19) ahead of her first performance on the legendary late-night show. For the pair of tracks, she performed a choreographed routine, flanked by two dancers."
"'Icy Chain' is produced by Dr. Luke, Rocco Did It Again!, and Lil Aaron. The track marks the third collaboration between Saweetie and Dr. Luke after 'Best Friend' and 'Tap In'. The producer has an ongoing legal battle with Kesha, after she sued him in 2014, alleging emotional abuse and sexual assault."
*(Information Sourced Via Rolling Stone/NME/SNL)
Track 3 (AFROBEAT)
Nissi – "Hold"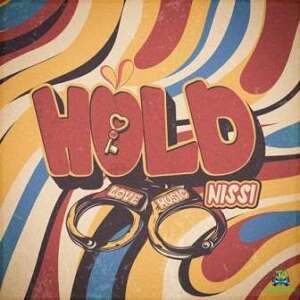 Here's what NATIVE had to say about this truly talented artist:
"Spaceship Record's Nissi is rounding off the year with a new track. Following the release of the groovy number "Move x2" and the Backroad Gee-assisted "Ready Or Not," the Afro-Jazz singer and songwriter has reemerged with a new single, "Hold."
Last year, the singer told the NATIVE that her debut project 'Ignite', and her music, on the whole, is intended to reveal bit by bit who she really is. "Hold" is no different in this regard, showcasing more of the singer's technical writing ability and impressive sonic range
Arriving today, the uptempo track "Hold" is a romantic number that pairs vibrant, percussion-driven production with the singer's soulful vocals. Over the Telz-produced track, she sings "Hate how you've got a hold on me and I can't release it," over the song's hook as she expresses the hold that her lover has on her.
Throughout the track, Nissi sonically transports us through a journey with the final destination being a realisation within oneself that love is a driving force. As the song builds, it becomes harder not to bop your head and sway your hips to the fusion of sounds cascading for listeners' experience. With a background in dancing, it's clear to see that Nissi is always ready to make music that not only sees people at the base of their emotions but simultaneously draws them to the dancefloor."
Track 4 (R&B)
Azjah – "What They Want"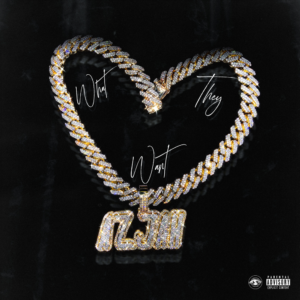 "Compton's Princess Azjah keeps her momentum going with a new song as promised. She previewed "What They Want" during her sets on Bino's On My Soul Tour. Now that the tour has wrapped, we're gifted with the full audio + visual treatment. The video (directed by Azjah) is a stripped-down approach, as her live performances. It seems recently Azjah is showing us there are layers to her artistry.
Along with the rollout of this single, Azjah says there's more big news on the way! And we're all the way tapped in. Perhaps a new project mirroring this offer? Or maybe a long-awaited collaboration? Either way, watch "What They Want" below and stream on your favorite music platform." (Home Grown Radio.net)
I hope you've found a new tune you like this week and make sure to let us know if you did via any one of our socials.
Have a great week and take it easy.
Written & Researched by Max Dervan
What's your reaction?
0
cool
0
bad
0
lol
0
sad