It's officially the final day of January already! Things haven't changed here as we are receiving endless amounts of new music from huge recording artists to up-and-coming, independent musicians. Let's take a peek at what we have in store for you guys this week…
Track 1 (Electro)
D.J. Highlanders – "ATMOSPHERE 2"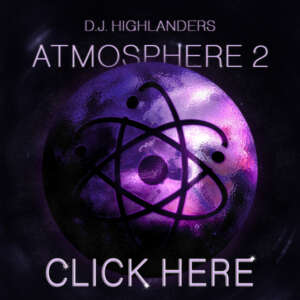 Take a gander at DJ Highlanders' latest song, "Atmosphere 2" released last month, which was written against any discrimination, and has been very well received all over the world. Receiving 100 million streams in less than four years, this is said to be a huge milestone! Click the link below to give it a listen:
Track 2 (Hip-Hop/Rap)
Young Roddy – "Weed & Women"
Young Roddy's upcoming album "Never Question God" is slated for release on February 18th; he's been building up the hype for the project since November 2021 when he dropped his single "Out The Hood" with Conway The Machine". With a strong finish to 2021, Roddy carries plenty of momentum into this year, and rightfully so considering the fact his last two singles have featured major appearances from Killer Mike and, as previously mentioned, New York rapper and co-founder of underground label Griselda Records, Conway The Machine. He's given his listeners a taste of what's to come on his upcoming album and the New-Orleans native continues to do so with the release of his latest single, "Weed & Women".
Produced by Wes King, who has worked with Roddy in the past, most notably on "Don't F*ck Around" featuring Kevin Gates and Cozz, the track sees Roddy tap into his smooth, soulful flows. The production puts the rapper in his element, as he let's his listeners know exactly what's on his mind, which is all but crystal clear from the songs title.
Track 3 (Funk/Pop/Indie)
Katja T – "Life Is a Game"
Katja T is a well known singer-songwriter from Finland. She has just written,
released and produced a song Life Is a Game to herself as a singer.
Katja T has studied singing with Opera singer/Artist Manager Rita Ahonen's
leadership, performed or recorded in a pop/rock band and several choirs as a soloist.
Katja T plays the violin. She has written over 200 songs to other singers all over the
world.
Her previous singles Katja T "Il y a du vent" "Not My Type", "My La La La " and
"Steal My Soul" (2021) received radio plays on Sweden's largest channel Sveriges
Radio and many channels, shows and charts in the UK, Ireland, Australia, USA,
Greece, Italy, Spain, France, Finland, Estonia, Mexico, Switzerland and Sweden.
"Life Is a Game" is a funk/groove/pop and indie song. It tells the short story of a love
affair in which the lovers are interested in each other and play with emotions or are
afraid to reveal their real feelings. In society, too, life often is a game.
https://open.spotify.com/track/2wFsROZS1JMCjyOpjaCLHv?si=4ebbb330e5d0430b&nd=1
Track 4 (Rock)
Andy Aledort – "Out For A Ride"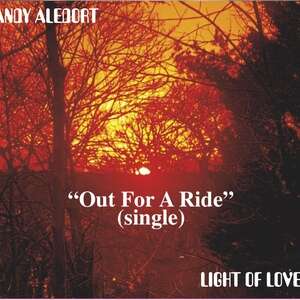 ANDY ALEDORT has been an essential contributor to the international music scene as a performer, journalist, and instructor for the last 35 years. Andy has recorded and toured the world over with original Jimi Hendrix band mates Mitch Mitchell and Buddy Miles, with Stevie Ray Vaughan's band Double Trouble featuring Chris Layton and Tommy Shannon, and with Dickey Betts of the Allman Brothers Band. Andy has also sold over one million guitar instruction DVDs and is an editor for Guitar World Magazine.
We'd love to hear your feedback! Simply get in touch with us via our socials.
Have a wonderful week!
What's your reaction?
1
cool
0
bad
0
lol
0
sad