[Electronic]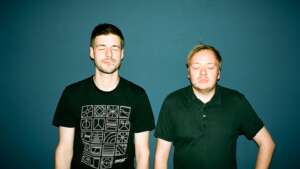 Well-known electronic duo Extawelt have remixed Electronic trio KARMACODA's single, 'Feels', to be released on the 21st of January. The double remix will be available as an instrumental version as well as one with vocals and will be included on KARMACODA's upcoming Remixes EP which will be released on the 11th of February via Sola Musa Music. The EP will also feature an ambient house remix from Japanese producer Lycoriscoris and a remix from renowned multi-instrumentalist Sailor & I.
Extrawelt caught the world's attention from the start, with their first single under the moniker released via James Holden's revered Border Community label. In the following years, the German duo collected over 53 million plays across platforms and earned support from Mixmag, Resident Advisor, DJ Mag, Clash Magazine, Magnetic Magazine, LA Times, The Fader, Deep House Amsterdam, Groove Magazine, Faze Magazine and Boiler Room.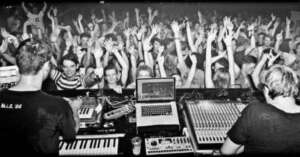 The award-winning team of KARMACODA is composed of Jessica Ford (vocals), founding member Brett Crockett (aka B. on vocals and producer) and Japanese-American multi-instrumentalist Eric Matsuno (bass and other unique elements). B., originally from Chicago, is currently based in San Francisco along with the rest of the band. 'Feels' is taken from KARMACODA's latest album, Slow Down, Melt and Catch Fire which was released on the 2nd July 2021. Extrawelt's remix can be compared to the well-known works of Maya Jane Coles, Ben Böhmer and Christian Löffler.
The luminescent remix for 'Feels' takes the core concept and strips it down before adding layer upon layer of basslines and synths. Extrawelt create a dance-inducing war cry from KARMCODA's original single as static elements provide their own form of harshness against Jessica's smooth vocals. Forget dusky hues and rose coloured glasses, we're venturing into the deep of the night and taking Extrawelt's remix of 'Feels' along for the ride.
Speaking of the remix, Extrawelt tell us: "We are thrilled to be part of this project which is way out of our comfort zone, it turned out to be quite a challenge."
Check out the Extrawelt remix of "Feels" below:
What's your reaction?
0
cool
0
bad
0
lol
0
sad