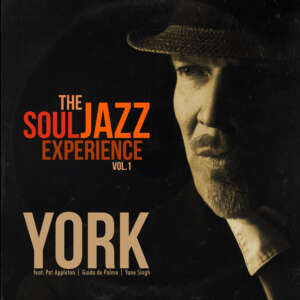 "Throughout his career lasting several decades, German multi-instrumentalist, composer and producer YORK has been an in-demand sideman on saxophone and flute, live and in the studio for established heavyweights such as Randy Crawford, Phil Collins, Mousse T., Jazzkantine or Bahama Soul Club.
But time does not stand still, especially for creative minds! After all those years on the sidelines, new impulses made their way to the light, and a few sweaty as well as emotionally fulfilling months later, YORK is now launching his own longplayer: The Soul Jazz Experience Vol. 1.
On it, mastermind YORK enjoys his new creative freedom, as he functions equally as composer, arranger, producer – as well as performing musician, of course! YORK's music is cool, danceable jazz with a touch of vintage soul and funk. He celebrates the swinging 60's in a groovy way and transports the sounds of the vintage instruments he uses into the here and now. The album also features a number of top-class guest musicians, making The Soul Jazz Experience Vol. 1. a truly feel-good experience.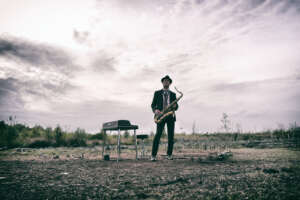 "I Can't Get No Satisfaction" is a track that needs no introduction – or does it? It's a jazzy-groovy version with latin inflections of the famed Rolling Stones tune. "The Days in Brazil" also breathes South American flair, and was inspired by memories of touring with Bahama Soul Club in Brazil. It is one of two tracks featuring renowned Portuguese jazz singer Guida de Palma, who also guests on the chilled out "E Nobi Do", the perfect accompaniment to enjoying a delicious cocktail at the beach bar at sunset. In "Can You Feel The Heat" things go in a much jazzier direction, paying homage to the great pioneers of jazz – first and foremost Miles Davis, of course! And as a saxophonist, YORK also had to set a monument to his idols Charlie Parker and Paul Desmond – so the aptly-titled "CP & PD" pays homage to them.
On "Flamingo Girl" we find YORK's longtime co-musician Pat Appleton shining in her unique way, and again on she appears again on "Too Much Tension", which is nowhere near as stressful as the title suggests, but rather comes across as loosely grooving before things get a little quieter on "Walz With Me". Main single "With A Bit Kurkuma" features London-based guest Yane Singh and offers a wonderful cross-section of all the parameters that compose The Soul Jazz Experience Vol. 1. While "BSC Tribute" on the other hand is dedicated to Bahama Soul Club – with whom YORK played extensively. Things get avant-garde on "YSL & BB" – enriched with samples from Yves Saint Laurent and Brigitte Bardot, while "Move & Groove" is a cool finisher with its 60s movie atmospheres.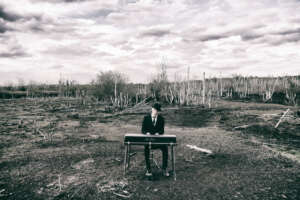 No doubt, we will probably hear a lot more from YORK, who has so much more to offer than the good team player skills of a sideman behind well-known faces of the scene!"
We've thoroughly enjoyed a bit of Soul Jazz in the office today so wrap your ears around this.
Written and Researched by Max Dervan
What's your reaction?
0
cool
0
bad
0
lol
0
sad