Back by popular demand! You guessed it, it's the Weekly Roundup and we're ready to show you our top picks from the best in upcoming underground music. Here we go….
Track 1 (R&B)
ASIAHN – Fall Back
This new tune from an American Singer-Songwriter, who goes by the name "Asiahn", is for the R&B fans amongst you. Her track "Fall Back" treats us to a seductive instrumental accompanied by Asiahn lamenting about a relationship on the cusp of getting out of hand.
Asiahn has earned herself a reputation as a pillar of the R&B world with each new song she releases. We honestly could listen to her voice for hours so go and do just that and find out why!
Track 2 (HIP HOP)
Logic – Perfect (feat. Lil Wayne & A$AP Ferg)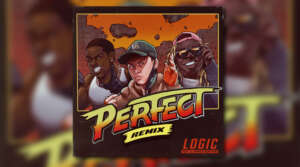 "Perfect" is the only single from "No Pressure", the sixth studio album by American YouTuber, streamer, author, rapper, singer, songwriter and record producer Logic. This album has received immense praise from both fans and critics alike with Logic also announcing that he would be retiring from music soon due to wanting to take care of his recently born son – he would definitely be leaving us on a high with this tune.
The rapper's "final" album was released in July 2020, but it seems that retirement did not suit Logic because he recently returned with an official announcement that he's back in the game which is seemingly marked by this revisit to the album for a remix with some friends. The track packs a punch and cements Logic as a lyrical genius amongst the genre. Definitely worth adding to your playlist!
Track 3 (FUNK / HIP HOP)
Cookin' On Three Burners – The World Is Cold
The world is cold, but Cookin' On 3 Burners bring the heat!
The Australian heavyweight trio, Cookin' On 3 Burners ironically bring the heat on their new track "The World is Cold". The track also features the rapper Mantra and singer Jane Tyrell to add an extra pinch of spice to the mix.
After the longest touring and recording break in their 24-year history, due to Melbourne's strict COVID-19 lockdown, Jake Mason (organ), Dan West (guitar) and Ivan Khatchoyan (drums) reunited to cook up a blazing new release. And it's anything but cold.
Continuing on their tradition of collaborating with guest artists, this new outing partners up Cookin' On 3 Burners with hip hop icon Mantra and vocalist Jane Tyrrell. Spitting lyrics that feel more relevant than ever, "The World is Cold" is a call to fire up; to re-ignite and forge ahead with purpose and conviction.
Track 4 (HIP HOP)
Gunna & Future – Shit Too Easy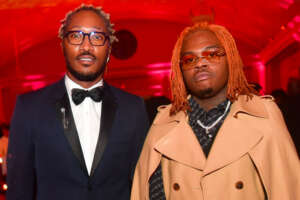 Sergio Giavanni Kitchens, better known as his stage name Gunna and Future have just released another jam entitled "Too Easy" and you need to wrap your ears around it ASAP! This new tune was announced via Gunna's instagram account with a clip of an eighties-style racing game in a rather teasing fashion.
"Tapping fellow Atlanta native Future, the single sees Gunna return to his instinctual mode of flexing, reminding listeners that for him, it's simply "too easy." Future joins in to drop references to wearing Marni and driving a Lamborghini."
Give these tunes a listen and let us know what you think via our Facebook, Instagram, Twitter or even email. Stream all the tracks on The Weekly Roundup, Monday's 4-6pm! All tracks are also available to stream across all major platforms.
Have a great week everybody!
What's your reaction?
0
cool
0
bad
0
lol
0
sad