Does magic still exist? Agnes, the Dance-pop sensation, thinks so!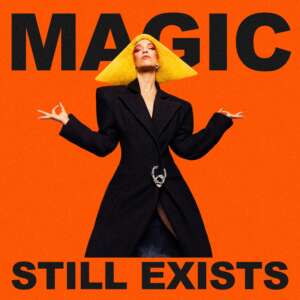 Dance-pop sensation Agnes' brand new album, the boldly titled "Magic Still Exists", was unleashed to the world on the 22nd of October via Universal Music Sweden.
You may have heard Agnes from her chart-topping international hit entitled "Release Me" which, combined with her staggering 1.3 million monthly listeners on Spotify and 120 million cumulative streams worldwide, make her a force to be reckoned with.
"Release Me" topped Billboard's Hot Dance Club Songs, reached the Top Ten in charts worldwide, and sold over 900,000 copies in the UK alone.
Agnes gained further recognition when she featured in Avicii's posthumously released 'Tough Love' single together with Vargas & Lagola, which received an official remix from Tiësto.
We'd recommend fans of Grace Jones, Róisín Murphy, and/or Kylie Minogue to give Agnes a spin via the link below and see what you think!
Written & Researched by Max Dervan
What's your reaction?
1
cool
0
bad
0
lol
0
sad