Being noticed by Billboard's Editorial Director with only one song uploaded on Soundcloud isn't an everyday thing for an independent artist, but when you combine a distinctly ethereal and powerful voice with visual lyrics that instantly pull you in — it makes perfect sense. Hailing from Washington, D.C., Naïmah radiates a seemingly effortless approach to her melodies and storytelling which sit in a soundscape of organic and electronic arrangements. Her style pays homage to a long legacy of Black musicians in country, rock, soul, and pop music. Fittingly, she was featured on Beats by Dr. Dre's "Flowers for Black Women" on Apple Music alongside powerhouse artists like Nina Simone, Ur,Whitney Houston, Lauryn Hill, and Solange. Her music has also been featured in shows like the CW's "Batwoman" and "Kung Fu", and on numerous Spotify editorial playlists showcasing pop, indie, and emerging music around the world.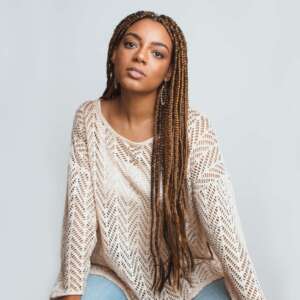 In 2016 she was a winner in the International Songwriting Competition and in 2022 she made the semi-finals. Among a long track record of performances, she has performed for Stevie Wonder and was an invited guest to the White House during President Obama's administration.
Her influences range from the classic (Sam Cooke, Fleetwood Mac, Elliott Smith) to the current (Cautious Clay, Japanese Breakfast, Phoebe Bridgers), and her timeless lyrics focus on empowerment, hope, and reflecting on the journey of everyday life.
Stream/listen via the link: https://promotions.musikandfilm.com/streams/186711/f6607e58-53a7-4235-ae0c-61c5bb60f18b/1150/2090/
What's your reaction?
0
cool
0
bad
0
lol
0
sad