HAPPY NEW YEAR!!!
It's officially 2022 and we're manifesting a year of good luck and great music!
We're back at it again with our first Weekly Roundup of the year and these absolute gems cannot go unnoticed. Let's dive in…
Track 1 (Hip-Hop/Rap)
Jada Ali x Shawn Archer – "All I Do"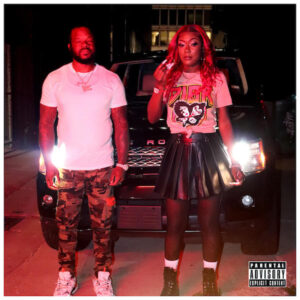 Flint, Michigan artist Jada Ali links up with Philly's own Shawn Archer for the cocky collab single "All I Do" produced by Warlo Beatz.
The track serves as a loose single for Jada as she puts the finishing touches on her upcoming project, 'Don't Tell Me What I Can't Do', dropping soon.
Track 2 (Dancehall)
Konshens feat. Stefflon Don – "Mirror"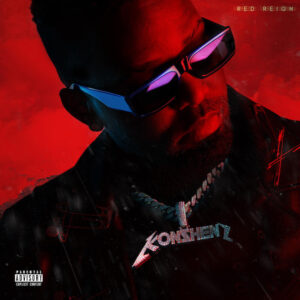 Dancehall superstar Konshens releases the track 'Mirror' featuring the UK's own Stefflon Don. The song comes as part of his highly anticipated fifth solo studio album 'Red Reign', which was released on November 12, 2021. 'Mirror' is a fun and sexy track that's perfect for the dance floor, after parties, or getting ready to go out.
Koshers teamed up with California-based Ineffable Records for the release of the 'Red Reign' album. The 18 track album includes impressive features from David Spice, Jesse and Dre Island, to name a few.
Track 3 (Electronic)
REMIX: Lycoriscoris – "Make Me The One"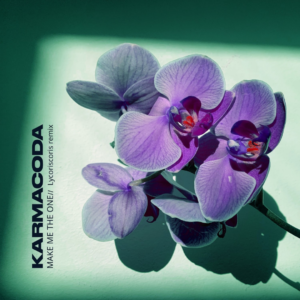 Renowned Japanese producer Lycoriscoris released his remix of KARMACODA's single, 'Make Me The One' on the 17th of December via Sola Musa Music. The remix will also be featured on KARMACODA's upcoming Remixes EP which will be released on the 11th of February 2022 and will also feature remixes from renowned artists Sailor & I and Extrawelt.
His take on 'Make Me The One' calls to mind the likes of Nicolas Jaar, Kiasmos and Ben Bohmer. Beyond the realm of regular life lies a new journey upon which we will embark on, with the mournful vocals found within KARMACODA ringing in our ears and a rolling ambient bassline to carry us along. It's deep within the organic and the mists of the unknown that we'll find the remix residing, shielding itself from the common world and gently luring the listener forward into the new.
Track 4 (Hip-Hop/Rap)
DreamDoll – "Oh Shhh"
Bronx rap star and social media juggernaut DreamDoll, in partnership with TNT, debuted an original "Claws"-themed single entitled "Oh Shhh" from her forthcoming project, along with a new "Claws" music video. This collaboration sets the world of "Claws" into a song that embodies the series' boundary-pushing female characters and amplifies the show themes of women finding their power, boss ladies taking charge and, of course, fierce nails.
DreamDoll shared "This was truly an honour considering how much I love Claws. Like me, these bad-ass-boss-b*tches understand sometimes you have to make certain sacrifices to achieve your dream." On creating the new single, she mentions, "I wanted it to sound familiar yet new, with a feel-good vibe. After going through a couple of potential tracks, I landed on this beat which samples Fergie's 'London Bridge'."
Click the link BELOW to watch the music video on YouTube:
We're pleased with our picks and we hope you guys give them a spin. Send us feedback, as per, via our socials.
We hope the first week of 2022 is a good one!
What's your reaction?
0
cool
0
bad
0
lol
0
sad