As the first door on the Advent calendar is opened, DS Hingston attempts to save the life of a teenager in a crowded London café, but ultimately fails. Seventeen-year-old Leanna Snow chokes to death.
Days later, a girl from Leanna Snow's school is missing and another misper is found dead: his body hanging within the iconic Egyptian Avenue at Highgate Cemetery.
Working under the bombastic DCI Smythe and alongside Remi, his ex-girlfriend whom he still holds a torch for, Hingston discovers the magic of London this December is dark, deceptive and murderous.
Hingston and the Murder Squad are put to the test with this complex investigation that proves to be as mystifying as being asked by a magician to pick a card, any card, not knowing where you will be taken.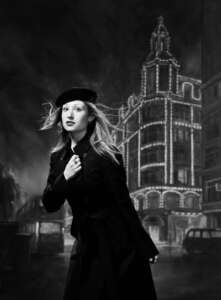 ABOUT THE AUTHOR
Decima Blake has a long-standing interest in child protection and is deeply passionate about child victims of crime. Hingston: Smoke and Mispers is the second in the Hingston series.
Hingston: Smoke and Mispers by Decima Blake
Available from: 27th January 2022
Crime & mystery
A percentage of royalties will be donated to the charity Embrace Child Victims of Crime.
What's your reaction?
0
cool
0
bad
0
lol
0
sad