A Joyous Jamaican Journey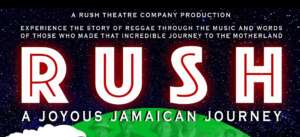 Join us as we tell the story of Reggae music and the Windrush Generation and hear how this music took the world by storm.
Narrated by comedian John Simmit and featuring ska, rock steady, calypso, gospel, lovers rock, dancehall and Reggae played live by the JA Reggae Band.
Get ready to dance to the music of Desmond Dekker, Jimmy Cliff, Bob Marley, Lord Kitchener, Millie Small, and many more.
"This is a fantastic show, informative, hugely entertaining & the music – WOW!!! …….. the two vocalists were outstanding & gave me chills with their amazing voices."
Tickets: https://www.lighthousepoole.co.uk/whats-on/2022/rush/
What the people say: https://fb.watch/cmn-D-srdf/
What's your reaction?
0
cool
0
bad
0
lol
0
sad