The days are getting shorter here in the UK but the tunes never stop coming in. Pick up your mood with this week's selection of hottest new singles. Sit back, relax and let's dive…
LifeBigWalkDog – "Trap Life" feat. Bankroll Freddie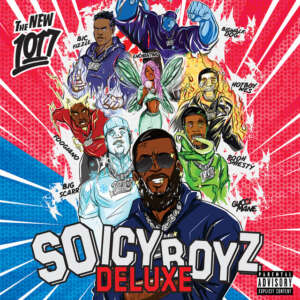 Check out the new "Trap Life" music video from collaborators BigWalkDog and Bankroll Freddie ASAP! This video sees the two getting to the bag over production from PabloMCR, Menace Beatz, and Clemsy Beats and is not to be slept on. Take a look at some of the motors they flex here too.
This track is lifted from the Gucci Mane-led "So Icy Boyz" compilation released last month. The comp also features efforts from the likes of BiC Fizzle, Hotboy Wes, Big Scarr, Foogiano, Pooh Shiesty, Lil Baby, and more.
Both artists have been working on their own projects respectively however this track is definitely a come up and we can't wait to hear what they have for us in the future.
Silk Sonic – "777"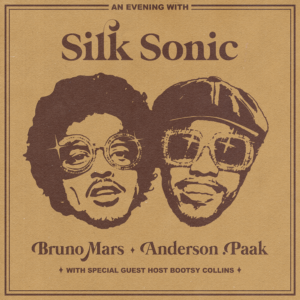 This latest release is something truly special for you all. Here's a little more information courtesy of our good friend Wikipedia: "An Evening with Silk Sonic is the debut studio album by American R&B duo Silk Sonic, composed of recording artists Bruno Mars and Anderson .Paak. It was released on November 12, 2021, by Aftermath Entertainment and Atlantic Records.
Mars reunited with Christopher Brody Brown, while .Paak reached out to Domitille Degalle and JD Beck to write the album. Silk Sonic recruited American musician Bootsy Collins for narration and American record producer D'Mile to compose the album. Recording sessions for An Evening with Silk Sonic took place in 2017 and between early 2020 to mid-2021 at Shampoo Press & Curl Studios.
Three singles preceded the album: the lead single "Leave the Door Open" was a commercial success, topping the Billboard Hot 100 chart as Mars's eighth number one song in the United States and Paak's first. The follow-up, "Skate", charted moderately, reaching number 14 on the Billboard Hot 100 chart. The third single, "Smokin Out the Window", was released on November 5, 2021."
The track "777" jumped out at me as I enjoyed how riffy it was and how the pair have managed to capture such a recognisable groove in a contemporary setting.
Very impressed.
Nation Boss x Chronic Law x Troublemekka – "Airplane Mode"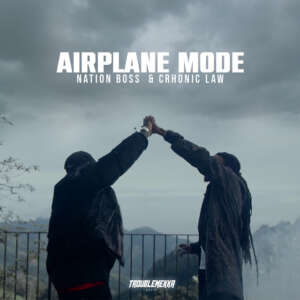 Ghanaian-born musician, Nation Boss, has kindly gifted us with a new track entitled "Airplane Mode".
CNW Network provides us with a greater insight in the artist with their article here:
"Jamaica's rigid curfews and lockdowns have had some young persons at home bored and uninspired, but with every unexpected situation something 'viral' might be on the horizon.One such example is the story of Nation Boss, who posted a simple and informal freestyle video to his WhatsApp status update weeks ago that unexpectedly took the screens of users by storm. The video, which immediately went viral on social media, was not intended to get the overwhelmingly positive reaction that it did.
The 22 year old, who was born in Spanish Town then later migrated to Barbados with his mother, received a call from his cousin soon after he posted it, excitedly saying his video is on the popular Tik Tok social media platform. The call made the artiste, whose real name is Kushilo, ponder in confusion at first as he noted during an interview with The Fix podcast that: "I am not even on Tik Tok".
As the day progressed, the video went viral. Nation Boss' casual post was now being echoed by the likes of Dancehall star Bugle and renowned Reggae newcomer Lila Ike.
The response to his lyrical delivery, one that hears him sing about the disappointment of humans, was overwhelming, the demands for him to go in studio and voice a professional version of the freestyle clip grew rapidly on several social media platforms."
This new track sees him team up with Chronic Law and Troublemekka to create an addictive sound which is now available worldwide for public consumption. On top of the track's lyrical content, critics have commented on its excellent production quality achieved by the artist/producers in a modest studio setting.
Juice WRLD – "Already Dead"
The late rapper Juice WRLD has posthumously released a new track that tackles heartbreak and substance abuse and looking at how everything can go to hell when the two combine.
Here's a little more information about the track courtesy of Meaww.com: "Out of the many new Friday releases, Juice WRLD's single 'Already Dead' too made noise on the Internet. The song is part of the rapper's second posthumous album 'Fighting Demons' which is scheduled to hit leading streaming platforms on December 10, 2021. The song serves as the very first promotional single from the upcoming album and was first previewed on Juice's Instagram in late 2018."
"Juice WRLD's new single 'Already Dead' got thumbs up from music lovers but was slammed for its insensitive title. Many social media users took to Twitter to express their ire. Juice WRLD on the new song wrote about heartbreak and substance abuse focusing on the problem that occur when both are mixed. The rapper, whose real name was Jarad Anthony Higgins, died tragically at the age of 21 after an overdose at Chicago's Midway International Airport on December 8, 2019."
I hope you've found a new tune you like this week and make sure to let us know if you did via any one of our socials.
Have a great week and take it easy.
Written & Researched by Max Dervan
What's your reaction?
0
cool
0
bad
0
lol
0
sad