Denroy Morgan's musical legacy is accented a final time with the release of his anticipated album Divine Destiny. The 16-track album is promoted with three focus tracks "Divine Destiny," "Africa Uniting" and "Life is a Gift."
The father of Grammy award-winning sibling group Morgan Heritage, as well as LMS, Denroy Morgan established a track record of releasing Billboard chart-topping hits beginning with "I'll Do Anything For You" and his album of the same name in 1981. He signed a deal with RCA in 1984, making him the first Jamaican recording artiste to be signed to a major record label.
In 1965 at the age of 19 he was part of the formation of the Black Eagles, a New York City reggae band in the 1970s; he then launched a prosperous solo career in the 1980s onwards.
Last year, Morgan released his first book, From the Cross to the Throne, a novel that explores Rastafari, the religion, and Rasta 'livity'. He established his own Abrahamic Covenant Family Ministry, which goes live on Facebook every Saturday from his Hilltop Tabernacle in Port Morant, St Thomas.
Preview album here: https://promo.theorchard.com/NdRd3NgrGVVQm0EvuiTy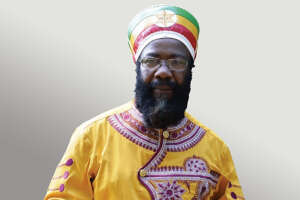 What's your reaction?
0
cool
0
bad
0
lol
0
sad