Toronto trio Keys N Krates released their latest album Original Classic on the 12th of November via Last Gang Records. On the LP, listeners will find the rhythmic track, 'Dreams Of Oceans'. The thirteen-track project contains previously released singles 'Pull Up', featuring fellow Canadian and Polaris Prize-winning artist Haviah Mighty, the Juicy J, Chip and Marbl-featuring 'Original Classic' the Bibi Bourelly collaboration 'Take It Off' and this summer's 'Brazillian Love Song' which was recently announced as part of the FIFA 22 soundtrack. The album has already been included in Billboard's Best 20 Dance Albums of 2021, and has seen support from Complex, CLASH Magazine and This Song Is Sick to name a few.
Keys N Krates speaking about the sound of the new album: "This album was about us finding our place in dance music, which probably sounds weird coming from a band probably classified as a dance act. Rather than 'jump up and down festival music,' we wanted something more for the dark club. We are hesitant to use the word 'mature,' but we'll just go ahead and say we want it to feel more mature. We wanted a lot of groove, loose feeling but driving drums, syncopation, an overall tribal feeling, a more global sound, 808s, orchestral and synthy textures; all things we love. We wanted it to be a mix of pop songs and instrumental songs and moody interludes that all feel like they come from the same place. We wanted it to be dramatic and fun. Put simply, we tried to make music that we would want to hear if we turned up somewhere to dance."
Coupled with Original Classic's release is the visual album by Sammy Rawal, who created and directed a vibrant and psychedelic video for each track on the record. Rawal says the inspiration behind the videos comes from 90s warehouse raves, early 2000s RnB videos and films like Blade and Hackers. The cast is comprised of models and up-and-coming legends of the Ballroom scene from iconic houses such as House of Miyake Mugler, House of Ninja and House of Louboutin.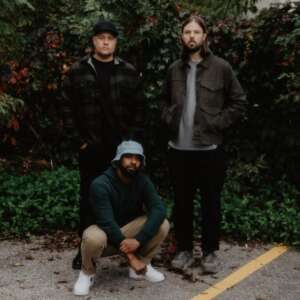 Additionally, in support of the album Keys N Krates have begun their 20-day headlining Original Classic Tour, which will feature DJ sets from the group. The run of shows kicked off on November 17th in Washington D.C. and includes stops in Detroit, Chicago, NYC and more. You can find tickets for their upcoming shows via the link here: https://www.keysnkrates.com/
What's your reaction?
0
cool
0
bad
0
lol
0
sad