[Indie Pop]
Bristol-based duo Firewoodisland and Ohio-based artist The Satellite Station have teamed up to create the indie-pop single, 'Look Through' which was released on the 8th of April via Firewoodisland and The Satellite Station. The single was mastered by Grammy nominee Dan Millice (Al Green, Ben Reactor). Firewoodisland previously released a delicate cover of Alphaville's 'Forever Young' via Warner Music UK which was featured in an Airbnb advert and have had their music featured on shows such as Netflix's Shadowhunters and Global TV's NURSES amongst others. The Satellite Station has also seen his share of features, with his music appearing on Apple+, Netflix's Love Is Blind and MTV, contributing to his play count of over 9 million streams across platforms. The Satellite Station is part of Alex Rainbird Records and has been supported by AirwaveMusicTV and Aperion to name a few.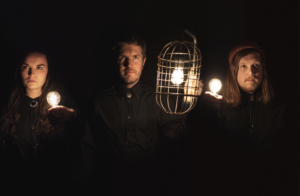 Born and based in Akron, Ohio USA, The Satellite Station is the moniker of singer-songwriter and multi-instrumentalist, Travis Rue. Known for his haunting folk-inspired melodies and emotionally deep lyrics, Rue's storytelling shares his perspective on life and the challenges and joys of being human.
What started as a solo project is now the joint creative project of artists, multi-instrumentalists and songwriters Stian Vedøy and Abi Eleri. Hailing from a windswept west coast island of Norway, Stian met Abi after moving to Cardiff. The unique pair handles all creative assets in house, from audio to visual and have christened their sound as 'Mountain Pop', with inspiration from the likes of Bon Iver, Oh Wonder, Thomas Dybdahl, RyX and Bear's Den while creating their music. Their own sound calls to mind a perfect blend of organic and digital elements and the emotional stylings of Bon Iver, Novo Amor, James Blake and Vancouver Sleep Clinic.
'Look Through' takes the listener down a carefully crafted path of contemplation and escapism as Firewoodisland and The Satellite Station challenge traditional indie expectations with their cinematic sound. The single manages to take a serious topic and lends a little bit of light, kindness and hope to the scene with each note coloured in with a masterful production style.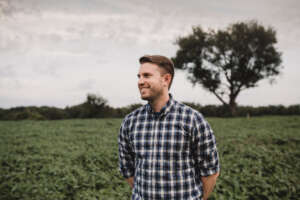 The Satellite Station tells us about the creative process for 'Look Through': I was so excited to team up with Firewoodisland on this release, they are so talented and I have been a fan of their music for years. We really clicked during the writing process and wrote the song in 2 hours over a Zoom call. We then produced the song together over a series of several Zoom sessions. It was an incredible collaborative experience.
Firewoodisland further elaborates on the creation of the single: "This song was the first time we have ever co-written and recorded with anybody over Zoom entirely. We set up our laptops and both played parts to each other, working out lyrics and instrumentation together. We also did the recording and producing in a similar manner. Despite never having met in person, Travis has become a good friend and working together has been super smooth and a blast. In the 21st century, it is possible to fully record and produce a track together from different continents in different time zones, having never met! I bet Travis is taller in real life than we both imagine him!"
What's your reaction?
1
cool
0
bad
0
lol
0
sad