Afro*disiac Live Radio CIC has been awarded £15,000 to deliver the "Bournemouth Reggae Weekender" event this July.
The Bournemouth Reggae Weekender will be the first Reggae in the Park event that Bournemouth has ever seen! Be prepared for a truly unique occasion celebrating Reggae Music and the diversity of Afro-Caribbean culture; all in the spirit of love and togetherness.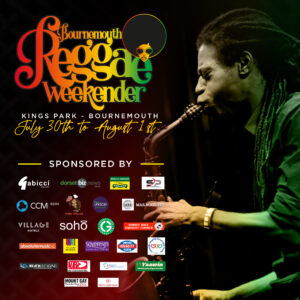 AFRO*Disiac Live Radio CIC has been awarded a £15,000 grant from BCP Council to deliver the first-ever "Bournemouth Reggae Weekender" from July 30th to August 1st of 2021. The first Reggae in Park event in the area, the weekender will be a unique occasion for our residents and their families to celebrate the diverse African-Caribbean culture in the local community and experience the rich reggae music heritage Great Britain has to offer.
We are proudly partnered with the University Hospitals Dorset NHS Charity and as such we will be dedicating the first day of the event to praising the invaluable effort of NHS frontline workers all across the Bournemouth, Christchurch, and Poole area; especially during the recent Coronavirus pandemic.
We believe the "Bournemouth Reggae Weekender" will promote unity and togetherness, under the banner of reggae music which has always been the voice of injustice, love, and humanity.
Once on-site, ticket-holders will be able to dive into a vast array of traditional African-Caribbean entertainment and participate in activities that celebrate Reggae in its entirety. The fun doesn't stop at music either! Attendees will also be able to enjoy poetry, storytelling, dance workshops, food demos, dancers, and even a funfair. The "Bournemouth Reggae Weekender" guarantees fun for the entire family with plenty of artisan traders, African clothing, Kente designs, craft stands featuring traditional wooden art, and much more!
The festival is a not-for-profit venture but it does require sustainable business success so we will be charging attendees to gain access to what the site has to offer. Tickets will be £10.00 for adults and £20.00 for families. Entry fees include a FREE complimentary shuttle service from Bournemouth, Christchurch & Poole serviced by our generous partners Yellow Buses to ensure ease of access to the event.
Boscombe has never seen an event like this before therefore we hope to shine a light on the positive aspects of being a culturally diverse seaside town and the hidden gems the media are yet to discover. This project will help to restore pride in the local area and provide long-term benefits for the wider business community.
Julia Hanlon, Station Broadcast Assistant for AFRO*Disiac Live Radio, commented:
"We're delighted to receive this grant which will go towards supporting our Bournemouth Reggae Weekender festival this July. As a local, this feels like a very significant moment in celebrating Bournemouth's rich cultural diversity. This festival sets to mark a momentous occasion in reconnection, love, and togetherness as we navigate out of these trying times.
We value this opportunity to celebrate our local NHS heroes, to honor them for their brilliant hard work, resilience, and commitment through the pandemic.
We are overwhelmed by the generosity of our sponsors and we express volumes of gratitude towards them and the BCP Council for their support. This festival will be a catalyst in unifying artists, businesses, and the community and we know its reach is set to be far and wide."
The Bournemouth Reggae Weekender is the first of its kind in BCP. It will improve Boscombe's image and create a window for supportive media coverage. It will focus the media's attention on the positive aspects of the local community and the benefits of cultural diversity. 
This event is focusing on the community by fitting with local development plans, targeting BCP BAME residents, promoting community cohesion, and involving key local organizations.
The Bournemouth Reggae Weekender meets the Constitutional Aims of the Boscombe and Pokesdown Neighbourhood Plan, especially the following ones: i) To encourage and promote civic pride, positive perceptions, goodwill, involvement, and cohesion in our diverse community. ii) To celebrate and support the cultural diversity of the area and promote an inclusive community.
iii) To encourage and promote the area as a place of tourism, business, commerce, and creativity. iv) To promote a positive image of Boscombe.
Target audience: the local BAME community
We expect a high proportion of visitors from Black, Asian, and Minority Ethnic (BAME) groups, especially people from an African, Caribbean, or Asian cultural heritage. 8.1% of the Dorset population is from a BAME background (source: Dorset Insight, area profile for Dorset, Bournemouth, and Poole). Over 44,000 of them live in BCP. The majority reside in Bournemouth (67%), which also concentrates the highest percentage of BAME people in Dorset (source: Hidden Dorset II Report, Dorset Community Foundation).
The Promotion of Community Diversity and Unity
Reggae promotes universal themes such as equality, peace, freedom from oppression, kindness, and the oneness of humanity. Born in Jamaica in the 1950s, it is more than just popular music, it is an important vehicle for social and political change. In 1976 it was central to the founding of the Rock Against Racism campaign in the United Kingdom. Since then, from challenging domestic abuse to protesting apartheid, reggae music has continued to be educational and inspirational.
Supporting the Local Economy
The festival format allows local restaurants and entrepreneurs to broadcast what they do. Local businesses involved include: Jerk Hut (Jamaican Street food), Mimis African Restaurant, Soho-Christchurch, CCM, Mail Boxes ETC, Funki Griller, Dorset Biz News, CES electrical, B.Cole &Sons Funfairs, Innovative Hire, Insight security, 1st Response First Aid, SJ Hire, Absolute Music, Yaawin Global Supermarket, Turtle Bay, Wessex Safety Services, Slick Events, United Taxis, Most of them have stands, others are supporting us as contractors on their social media offering free news coverage. In addition, visitors will spend money within the local community, enhancing the local economy and other tourism-related businesses.
Actively involving local artists and organizations, such as:
This will ensure the continued vitality of the local business community and support BCP Council's plans to drive growth across the region.''
Afro*disiac Live Radio CIC is a Non-Profit Organisation, a Community Interest Company founded in 2012. We exist to provide a diverse cultural enrichment to our community in Bournemouth and beyond. Our vision is to bring Joy, Peace, and Love through the appreciation of good music to the communities we serve and beyond.
Councillor Philip Broadhead, Deputy Leader and Portfolio Holder for Economy at BCP Council, said:
"Following a competitive application process, we are pleased to award this grant to Afro*disiac Live Radio. This project is just one of many innovative initiatives that our latest package of discretionary business support will now bring to life. It will contribute towards Bournemouth, Christchurch, and Poole's reputation as a place where businesses can continue to flourish and grow.''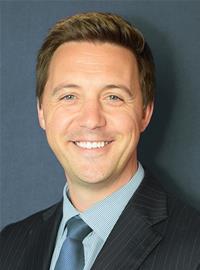 We are charging full-steam ahead with this exciting project with a focus on celebrating the work our frontline workers have carried out, the reggae culture in its entirety, and ensuring that all members of the local community can enjoy themselves safely.
Credit: Written by Max Dervan – 21.06.2021
For more information, please visit: www.afro-disiac.co.uk | 01202 294 842
What's your reaction?
0
cool
0
bad
0
lol
0
sad