Cornelius Webb, known professionally as Ryte Eye Ty, is a singer/songwriter/ producer whose hometown is Deerfield Beach, FL.Ty was born and raised  in Pompano Beach.
Ty began writing at the age of thirteen and knew that he had found his purpose in life. Ty was raised in a home where music was always around from Gospel to Country. Although being exposed to different genres of music songwriting was always primary.
During his early years Ty and a few of his friends formed groups called "Simple Touch" and "Extreme Justice" where they would sing in malls, on street corners, the hallway of their apartment buildings and local festivals.
In 2004, Ty formed a gospel group called "Adonai Reigns". Through many trials and tests the group managed to record several tracks and minister at local events. Through social media, the group was able to have their songs, such as "Prayer Away" and "Be Strong" streamed through the internet and on various Fm radio stations. Ty's biggest accomplishment came when he was asked to interview for Stellar Award Winner, Lady Shaunte's rising star segment.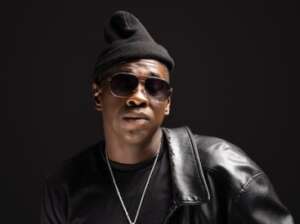 In 2012-2014, Ty started a new group called "A City on a Hill". It was a blend of traditional Gospel with Contemporary, fused with elements of Pop and R&B with Acapella Harmonies. This group received a nomination for Gospel Blue Mic Award for Best Group or Duo of the Year and placed on the 57th Annual Grammy Ballots for "The Fight and Show Me the Way".
In 2016 after a two-year hiatus from music, Ty decided to change his direction in music and began his solo career and writing for others. He would be in the studio day and night perfecting his music. This included "Goodbye" a 2017 song written for his sister who tragically passed away from cancer.
Ty's ambition as a writer and creativity is limitless and he hopes that his music can bridge the gap between genres all the while bringing people together.
Listen to his track "Where Have The Heroes Gone" below:
https://promotions.musikandfilm.com/streams/186711/365a4e44-810f-427a-87b3-51616d934400/1132/2070/
What's your reaction?
1
cool
0
bad
0
lol
0
sad