We have some gems for you to check out in today's Weekly Roundup! We even have a festive tune to get you in the Christmas spirit! Feast your eyes and your ears on these fire tracks…
Track 1 (R&B/Hip-Hop)
Kajo – 'SFO'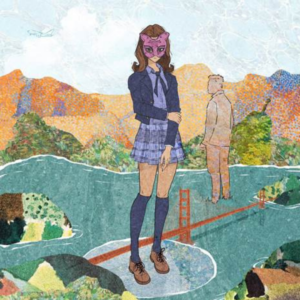 Kajo is a new signing from San Fernando, Pampanga, Philippines
He started his musical career playing the piano and was the musical director for Logic's band
His EP, Cold Places is a mixtape to his younger self, consisting of serious subject matter expressed visually through humour and satire
Track 2 (Pop)
Drew Ryn – 'Christmas In Your Arms'
Drew Ryn is recognised by many as the voice of her generation and is frequently compared to legends such as Whitney Houston, Celine Dion, and Mariah Carey, to name a few.
Credited for her innovative and jaw-dropping approach to creative writing, Drew Ryn is well-known for popularising the Random 3 Word Challenge in which a word generator online picks three random words to which she writes original hits. Her most recent viral release blew past 12 million views and 40+ thousand shares in just days on TikTok and has since gone viral on multiple platforms.
At just 14 years old, Drew Ryn made her TV debut on the US hit show the X Factor. She caught the eyes of all those around her – but most importantly her mentor's, Simon Cowell. Drew would go on to lock in 6th place on the debut season, even though America overwhelmingly voted her into the finals.
Drew is not only a rising TikTok star. She has amassed a loyal following across all of her platforms since her debut and continues to release music to the masses. She is a known name in the EDM world, collaborating with A-list DJs, including most recently, Blasterjaxx. She has released music with Warner Music, Spinnin Records, Armada, Revealed, and more.
Drew is also an accomplished live performer. She has made over 150 live appearances the past few years, performing for hundreds of thousands of her fans.
Track 3 (Electronic)
Paul T & Edward Oberon – For Our Love W Makoto & Lorna King
Paul T & Edward Oberon's debut album 'Strange Days' drops in December on the legendary V Recordings, and to wet your appetite they present this stunning track to give you a taster of what's to come. It's a collaboration with D&B maestro, Hospital Records' Makoto and features the amazing vocals of Lorna King (Dr Meaker). The track ticks all the boxes, musical enough to please the home listener but carries enough weight to shake the floor of clubs, yes please!
Track 4 (House)
DJ G-String – 'Only If'
Chicago-based female house producer DJ G-String is back with yet another single, titled 'Only If' out now via G-String Records.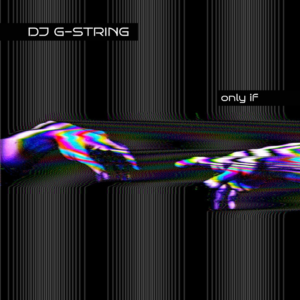 Rising female music producer DJ G-String has released her latest single, 'Only If' on the 10th of December via GString Records. The single is preceded by a series of releases this year including 'No One Ever Said with Honey B Sweet' accompanied by a recently released remix and 'Your Love' which was also paired with a dance-pop remix. DJ G-String earned herself a spot in the Beatport Top 100 with two different singles, was selected as one of the Top Ten Dance Artists by Reverbnation, and has been supported by numerous tastemaker publications, including Dancing Astronaut, We Rave You, EDM.com, EDM Maniac, Run The Trap and DJ Times as well as the well-known Youtube channel Madoras in da House. The DJ has performed in some of the top clubs in Chicago, earning herself a strong name in the city while the rest of the world has also begun to take notice with nearly half a million plays across streaming platforms. 
DJ G-String explores the escapism in dreaming about what could be and enrobes the concept in high-quality house rhythms. The producer keeps her music light, creating an anthemic sound that can cross borders and draws on the imagination to complement the personal fantasies within.
We hope you find a track you love! Update your playlist and even blast these out at Christmas get-togethers.
Hope the week ahead treats you well!
What's your reaction?
0
cool
0
bad
0
lol
0
sad