Shaggy
'In The Mood EP'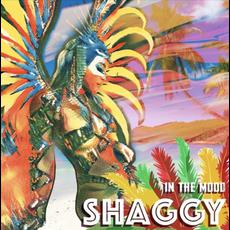 (Ranch Ent/VP Records)
FEATURING SKINNY FABULOUS, KES, BUNJI GARLIN, KONSHENS, PATRICE ROBERTS & MORE
Shaggy is the only diamond-selling dancehall artist in music history. His distinctive voice, combined with his melodic delivery of relatable themes make him one of the most recognized voices in Reggae and Dancehall. His crossover successes ("It Wasn't Me," "Angel," and "Bombastic") make him the most streamed artist from the Caribbean.
Shaggy's latest sonic effort, 'In The Mood,' is a 7-track EP that leans on Soca. Drawing from inspiration from the vibrancy of the Caribbean, and the fast-paced exuberance of Trinidad and Tobago Carnival, Shaggy applies elements of EDM and Dancehall by way of guest performers who are hitmakers in their respective spaces.
What's your reaction?
0
cool
0
bad
0
lol
0
sad