[Indie]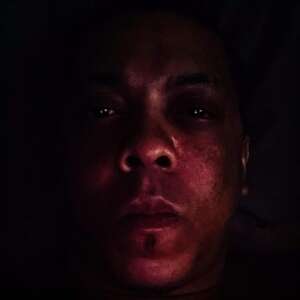 Harlem NYC's own Rayne Storm is back with his new eclectic rap album "Audiocity". Within a month of its release the album has gained over 60,000 Spotify streams, over 100,000 across all platforms with the momentum rising. AudioCity also reached #4 in Hip-Hop/Rap and #21 in All Genres on iTunes in the country of Bahrain off the strength of the single "Revenge" ft. Jarren Benton & Kony Brooks, a major milestone for the indie artist.
The 19 track album features a generation bending cast of artists including Kxng Crooked, Jarren Benton, Sticky Fingaz, DMC, Canibus, Cappadonna, Killah Priest, Swifty McVay, Big Twins, DecadeZ, Dizzy $padez, Kony Brooks, Loudpack Dash, Kazzy Raxx, Soulebrity, HËS, Kxng Chxno & KingFsorrow. Production is handled by Temper Music, Legion Beats, Jupitxr, Kelly Grinz, Anno Domini and Rayne Storm himself.
As with each of his albums, Rayne has released each song as a single with stand outs including the solo track "On My Own", the party banger "Doin' A Lot", "La La La", "Dogecoin" and myriad of other songs. Each track transitions smoothly into the next and takes you on a ride through the "Audiocity" soundscape Rayne has created. The album touches a multitude of corners in hip-hop with everything from the drill inspired song "Chill", to lyrical story telling with songs like "Hip Hop Love", "Dive Bar" and "Dirty 30".
This project has something for everyone. The range of the music has a multi-generational, multi-stylistic approach and appeal. Its safe to say this is Rayne Storm's best project to date, a well produced independent Rap/Hip-Hop album that could be a game changer for an artist who has been determined to change the game.
Buy or Stream "Audiocity", now available on all major streaming services: https://distrokid.com/hyperfollow/raynestorm/audiocity-2
What's your reaction?
0
cool
0
bad
0
lol
0
sad