[Dance/Electronic]
Established in 2000, Flip & Fill are Mark Hall and Graham Turner. Signed to the All Around The World record label, they dominated the trance vocal genre from 2000 to 2012. Their catalogue now includes over 2 decades of award-winning hit singles and hundreds of official remixes for various artists from Shirley Bassey to Girls Aloud.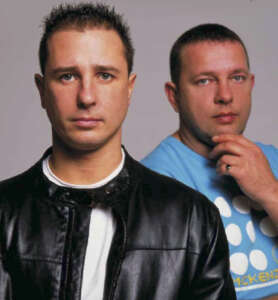 After the release of their award winning album Floorfillas, Flip & Fill have worked with a string of session singers from Kelly Llorenna (True Love Never Dies – No. 7 UK), Jo James (Field of Dreams – No. 28 UK & I Wanna Dance With Somebody – No. 13 UK), Karen Parry (Shooting Star – No. 3 UK & Discoland – No. 11 UK) and MC Junior (Irish Blue – No. 20 UK).
Mark Hall has taken Flip & Fill into the new decade with his own independent record label Filtrate Recordings, backed by a new team including Lead Singer / Songwriter / Vocal Coach Claire Cannon.
What's your reaction?
0
cool
0
bad
0
lol
0
sad