Well-known UK house aficionado jackLNDN will be sharing his latest single, 'Return' on the 4th of March via Jack's House. The producer is celebrated around the world, having performed 2 North American Tours with Goldfish and with The Funk Hunters, performing for the Queen of England and her family in Windsor Castle as well as appearing on stages in Canada, Europe, China, Japan, South Korea and beyond. Other live appearances include Lollapalooza, Shambhala, Lightning in a Bottle, Mysteryland, Electric Zoo, Moonrise,  Dancefestopia, Hangout, Global Dance, Tomorrowworld and What the Festival. In the digital world, jackLNDN has been supported by Billboard, Mixmag, Your EDM, Dancing Astronaut, Insomniac, Magnetic Magazine, This Song Is Sick, Earmilk, Deep House Amsterdam, Run The Trap, and Nakid to name a few as well as BBC's 1Xtra Daytime and BBC Radio 1 with Pete Tong and Diplo & Friends. The producer has been featured on the well-known Youtube channels Ultra Music, Mr Suicide Sheep, The Vibe Guide, House Nation, MrRevillz and Selected. to name a few, contributing to over 31 million plays across platforms.
Born and raised in London, UK, Jack Aisher currently lives in Lafayette, Colorado where he crafted remixes for legendary artists such as Emancipator, Lettuce and The Polish Ambassador. The producer developed a love for music at a young age, began piano lessons at age 7 and not long after went on to join one of the best choirs in the country which would lead to live performances for the Queen. A little while later and jackLNDN would find himself captivated by the progressive world of electronic music, while still finding inspiration in the deep emotional intimacy of the more classic works of James Blake, Earth Wind & Fire and Frank Sinatra. His own sound maintains this depth while calling to mind modern contemporaries such as Rüfüs Du Sol, Ben Böhmer and either Yotto or Lane 8.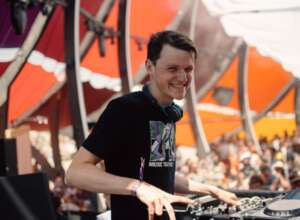 Warm rhythmic recurring beats echo around jackLNDN's latest single as the oscillating synths make themselves at home within the speakers. An organic element is introduced in the form of formless vocals gently luring the listener into spacious atmospherics and allowing the deceptively understated production style to shine.
jackLNDN gives us a little more insight into the 'Return' single: "This track is a return to the classic sound that people have come to know me for. Deep, melodic, progressive house with a touch of vocal layering, this one is for the day 1 fans who have shown so much support over the years! I couldn't be where I am today without you. It also represents my return as an artist and the beginning of a new era of music."
What's your reaction?
0
cool
0
bad
0
lol
0
sad