"Sweet Extasy"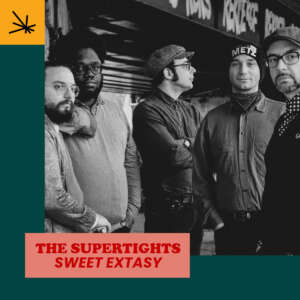 This is the 14th and final single from the upcoming compilation The Originals Vol.1 from German label Golden Rules, which will be released on vinyl LP, cassette tape and digital download on October 15th 2021 and showcases some of the brightest stars in the funk & soul pantheon.
"Sweet Extasy" is a laid back, smooth and jazzy number with shifting drums, warm bass, funky guitar, deep rhodes and a super soulful transverse flute. Chill!
The Supertights are a French instrumental all-star band comprising members of various groups signed to the Q-Sounds Recordings label. The combo is a playground where each musician of the imprint can express his creativity. No plans, just music, Soul, Jazz, Funk, Hip Hop and crazy stage performances!
"Sweet Extasy" out on Digital download on September 10th via Golden Rules
Written & Researched by Max Dervan
What's your reaction?
0
cool
0
bad
0
lol
0
sad