Snoop is calling in all his favours to create something special!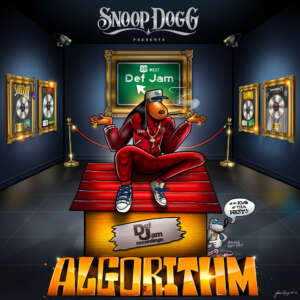 After joining Def Jam Recordings as an executive creative and strategic consultant in June, Snoop Dogg is making his debut on the label. Being a Def Jam artist was something of a dream for the Rap icon and now that he has a position with the legendary label, he is looking to shine a light on veterans and newcomers.
"Algorithm is a project I put together specifically on Def Jam Records to get some new artists, some established artists, and some friends of mine to make a damn good record to end this year off," Snoop recently told Complex. "You got Usher, Mary J. Blige, Fabolous, Dave East, Benny the Butcher, Jadakiss."
"Imagine all of the favors people owe me, right, and I never used 'em. And then I just said I'm finna make a record… Let me start going down the list, and man… Everybody got busy." Other looks include YK Osiris, Jane Handcock, Wiz Khalifa, Method Man, Redman, Blxst, D Smoke, Ty Dolla $ign, and many more.
It's always good to hear new tunes from the legend that is Snoop Dogg. Let us know what youthink of Algorithm via our socials and lets get chattin'!
Have a great weekend everyone.
Written & Researched by Max Dervan
What's your reaction?
0
cool
0
bad
0
lol
0
sad