Nash Nation channels old-school Wu-Tang Clan vibes for his latest track!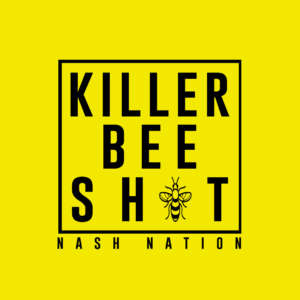 "Killer Bee Sh*t" is the latest single from New Jersey emcee Nash Nation, produced by Buckroll. This banger of a track is out now on My Life Entertainment accompanied by a music video directed by none other than Quest.
In his own words, Nash explains that "Killer Bee Sh*t" was "inspired by old school Wu-Tang Clan vibes, more specifically the aggression of the killer bee swarm. The track felt gritty and reminiscent of that era's lyrical swag which helped me get some things off my chest."
Nash's resume is definitely full to the brim with impressive associates having been featured on Power 105.1, Shade 45, Sirius XM Radio, and MTV2, starred in commercials for VH1 and BET Jams, and has shared stages with Cee-lo Green, Pretty Ricky, MC Lyte, and Sean Paul.
The artist developed the name "Nash Nation" after combining the acronym "Natural Artist with Soulful Harmonies" and being constantly told by an associate that he could be a "nation-wide" act.
"I was originally just an R&B singer/writer but after years of everyone telling me I look like a rapper and being frustrated with working with rappers that took forever to turn in verses for features or just be professional in general, I started to rap."
We dig "Killer Bee Sh*t" but we wanna know what you think about it so let us know on our socials and have a great rest of your week!
Written & Researched by Max Dervan
What's your reaction?
0
cool
0
bad
0
lol
0
sad