Soca Gold is Here! New Compilation Featuring Alison Hinds, Machel Montano,
Bunji Garlin and More!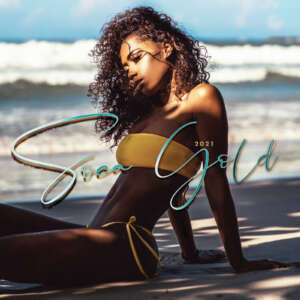 Soca Gold 2021 Arrives Friday, September 3rd, 2021 – Save the Date!
"On September 3rd, 2021 VP Records releases its iconic project Soca Gold.  Soca Gold represents the best releases of the genre over the past year.
Celebrating the spirit of Carnival, the compilation features Soca champions Machel Montano, Bunji Garlin, and others.  This year's disc also features South African artist Master KG with his monster hit "Jerusalema" which has been a mainstay on world charts since since its release in January.
The 17-track disc features prominent artists Bunji Garlin, Iwer George, Edwin Yearwood, Fay-Ann Lyons, Patrice, and Alison Hinds.  Hinds, known worldwide as the Queen of Soca kicked off the launch of Soca Gold with the release of her song "Go Gal."
The uptempo song, considered an empowering female anthem joins Soca with an edge of Dancehall.  Known for delivering positive messages in her music, "Go Gal" sings of the positive outlook women should have for themselves and each other.
Alison's launch performance of "Go Gal" was experienced by fans at Angela Yee Day in Brooklyn, New York.  About the performance Alison said "it was an honour and a pleasure to perform at Angela Yee day! To perform for so many beautiful people and to have Angela's support has means a lot. Being a part of an initiative that gives back to the community makes me feel good and Angela can call on me anytime for my support in the future."
Adding to her Angela Yee Day performance, Alison appeared on The Breakfast Club.  The Queen of Soca is the first and only Soca artist to appear on the show.  Representing her genre in fine form, Alison described the genre and persuaded Charlamagne Tha God to explore it.  Listen to her full interview here: https://www.youtube.com/watch?v=XAH02sTyamY
Accompanying the release of "Go Gal" is a music video that presents visuals of strong energetic women celebrating their beauty and rhythm.  Hinds will perform at New York's prestigious SummerStage at the Coney Island Amphitheatre on Wednesday September 15th, 2021.
Have a great week everybody.
Written & Researched by Max Dervan
What's your reaction?
0
cool
0
bad
0
lol
0
sad