Check out this remix from Moneybagg Yo feat. Lily Wayne and Ashanti!
American rapper Moneybagg Yo has released the third single from his upcoming fourth studio album entitled "A Gangsta's Pain". The new track called "Wockesha" was sent out on the 10th of August 2021 to a positive reception.
Moneybagg wrote this track with Mark and Bunny DeBarge with production carried out by Real Red, YC, and Javar Rockamore.
This track came on our radar due to it being remixed and released on the 22nd September 2021 to feature Lil Wayne and Ashanti.
The track samples the 1983 song "Stay with Me" by DeBarge, as well as Lil Wayne's 2009 interview with Tim Westwood. Some of you may recognise this sample from "The Notorious B.I.G. – One More Chance/Stay with Me (Remix)".
"The song is an ode to lean; Moneybagg Yo describes his addiction to it ("One minute I'm done with you, the next one I be runnin' back / Go your way, I go my way but somehow we be still attached").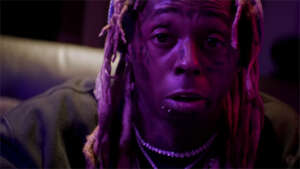 The official music video for the track premiered on June 30, 2021. It features a cameo from Lil Wayne, who appears in the beginning of the video, mixing a cup of lean while voicing his sampled speech. In the visual, Moneybagg Yo has a relationship with a styrofoam cup that periodically transforms into a woman."
Let us know what you think via our socials as it's always nice to have a musical discussion!
Have a great weekend!
Written & Researched by Max Dervan
What's your reaction?
0
cool
0
bad
0
lol
0
sad