Does Jay-Z ever miss? Apparently not with Kid Cudi's cowboy-inspired collaboration!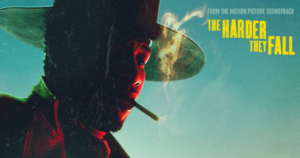 Recent Rock & Roll Hall of Fame inductee, Jay-Z has gone and produced a new Western-inspired movie called "The Harder They Fall" which strolled into Netflix on November 3rd to cause some mayhem.
"The Netflix original movie is a gritty, stylized Western with a predominantly African American cast featuring the likes of Regina King, Idris Elba, Jonathan Majors and LaKeith Stanfield. British musician Jeymes Samuel (The Bullitts) wrote and directed The Harder They Fall in what is his feature-filmmaking debut."
"Guns Go Bang" is a joint effort with Kid Cudi and sees Jay swearing he's "plotting for revenge." Cudi delivers the chorus, and incorporates some Arthurian imagery into his bars.
We really dig the production on this hard-hitting track which features gunshot and recoil sound effects that you wouldn't usually find on a track like this. The effects end up actualy creating a beat in its own right which is audibly-pleasing. This is obviously in reference to the track's overall cinematic Western vibe that we're sure will complement the movie itself.
The Harder They Fall movie is now available to watch on Netflix so give it a watch and listen out for "Guns Go Bang" in the background.
Have a great Thursday and don't worry you're almost at the weekend!
Written & Researched by Max Dervan
What's your reaction?
0
cool
0
bad
0
lol
0
sad