New tune alert – you won't wanna sleep on this one from DJ Semtex and Boy Nash!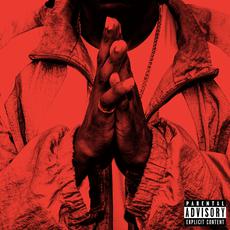 The So Great EP is a 5 track collaborative UK Rap project produced by DJ Semtex featuring Boy Nash.
"During the pandemic Semtex returned to his roots and focused on producing music as he explains; "Over the lockdown I focussed on producing music. I wanted to help bring through an emerging artist, rather than reach out to an obvious name. A listener put me on to Boy Nash last year. He is a very sick, versatile lyricist from my area, and we were immediately on the same page creatively. I produced and mixed everything, Nash wrote and vocalled everything, the project naturally fell into place within 2 months."
Boy Nash recently performed Southside and Running from the EP at his debut Wireless Festival performance at Crystal Palace. He also delivered a legendary, one take 'Fire In The Booth' for Charlie Sloth.
DJ Semtex is a producer, legendary cultural curator, an on-air trailblazer with his ground breaking, Friday night Rap show. A pioneer within the podcast space, and he literally wrote the book on Hip Hop.
Rapper, singer, and songwriter Boy Nash is at the cusp of his freshman spotlight moment. Nash's discography features sonic lines and hooks that amalgamate his love for poetry, but equally shine the light on his Ghanaian roots, the core blueprint to his musicality. Since 2019, Nash's momentum has caught the eye of BET, Jay Electronica and Wretch 32, the artist's force has had no intentions of slowing down since. Having released his Love & Frequencies EP during the 2020 quarantine, his latest venture alongside DJ Semtex is due to ignite the UK rap genre and certify his name on the map."
We're digging these tunes here in the AFRO*DISIAC office but if there's an artist we should be keeping an eye on that we haven't already covered then get in touch with us over on our Facebook page.
You're almost through the week – keep going!
Written and Researched by Max Dervan
What's your reaction?
0
cool
0
bad
0
lol
0
sad