Time to cure those Monday blues with another fire Weekly Roundup provided by yours truly! We've got a great selection of the latest up-and-comers for you to sink your teeth into. Let's get moving…
The Filthy Six – "Mr Shmingle Bangle feat. Snowboy"
The Filthy Six are an instrumental soul-jazz outfit that some are dubbing "the most exciting, authentic soul-jazz outfit in the UK today" due to the group haveing established themselves as a noteworthy electric live act on the scene.
The band have been busy over the course of their career, having worked with some of the biggest names in music, including Amy Winehouse, Beck, Jill Scott, Mark Ronson, Jack White, Dionne Warwick, Ronnie Spector, The Foo Fighters, Chrissie Hynde, Mumford & Sons, Robbie Williams, Spiritualized, James Taylor Quartet and the Atomic Bomb Band to name a few.
"Mr Shmingle Bangle feat. Snowboy" is a an organ-fueled, horn-driven number that anticipates the band's upcoming EP on Color Red.
The Filthy Six prepare for the release of the new EP that inaugurates their collaboration with Eddie Roberts' Color Red label based in Colorado.
 "Hip, funky and soulful…simultaneously deep and joyful!" – Shindig Magazine
City Girls – "Scared" (from the "Bruised" Soundtrack)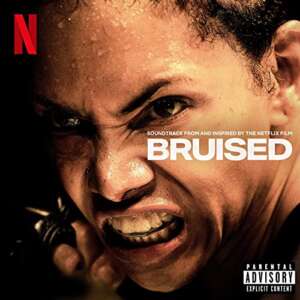 "Scared" is the latest track by the Florida Rap duo known as City Girls and is taken from the soundtrack of the upcoming Netflix sports-drama movie entitled "Bruised". Out in cinemas on November 17th, the movie is set to star Halle Berry as an MMA fighter.
This track displays the confidence of the pair with lines such as "I don't care who you are," and "JT gon' show you some" that inspire fearlessness and striving for greatness – a theme we would imagine that transfers well into the movie it accompanies.
Variety reported that the songs by City Girls and H.E.R. are "both prominently featured in critical moments of the film." It is said that executive producers Berry and Cardi B hand-selected the artists featured on the all-female Bruised soundtrack.
In addition to City Girls and Cardi B, Saweetie, Latto, Erica Banks, Flo Milli, Baby Tate, Young M.A., DreamDoll, Rapsody, Big Bottle Wyanna, and Ambre have contributed music to the film. H.E.R. also appears on the soundtrack, singing the title track.
Summer Walker – "No Love" ft. SZA
Summer Walker's sophomore album "Still Over It" has just been released via LVRN/Interscope. It's singles "Ex for a Reason" (featuring City Girls' JT who also features on this week's roundup!), as well as the absolute banger that is "No Love" which features SZA.
You may be familiar with SZA from her recent collaboration with Pop giant, Doja Cat on her tune "Kiss Me More" and, just like on that track, SZA definitely brings the vibes.
 "Still Over It", funnily enough, is Walker's follow-up to her 2019 debut album "Over It". The new album opens with the Cardi B–narrated track "Bitter." Additional guests on Still Over It include Lil Durk, Pharrell Williams, Ari Lennox, Omarion, and Ciara, who narrates the closing "Ciara's Prayer."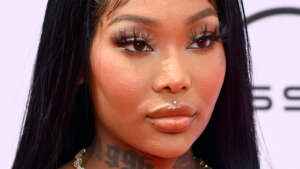 Prezident Brown – "Rolling Paper"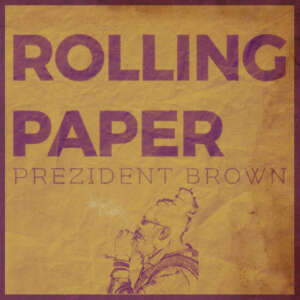 This relaxed little Reggae track from Prezident Brown was released to YouTube on November 5th so is fresh out the oven!
"Rolling Paper" has since been featured on iTunes best new reggae songs and with Brown promising that an accompanying music video will be released soon, it is sure to blow up on the scene.
With lines such as "Mi got mi rolling paper, real spliff maker, Pen with the vapour", it is clear what the track is about but its upbeat and infectious so it may help you through the week if Reggae is your bag.
We'd love to know what you think of this week's tunes so don't be shy and make sure to hit us up on our socials with your thoughts!
Have a great week and take it easy.
Written & Researched by Max Dervan
What's your reaction?
0
cool
0
bad
0
lol
0
sad