Sink your teeth into our picks of fun new tracks for this week's Fresh  Weekly Roundup!
Here is a chance for you to update your playlists, so let's dive in…
Track 1 (R&B)
Lishana ft Maxwell D – Self Love
Following the success of her debut singles last year 'Make Sure' and 'Drifting' that have amassed over quarter of a million plays on Spotify and YouTube alone, British Jamaican R&B artist and songwriter LISHANA has joined forces with Grime pioneer and Pay As U Go legend MAXWELL D to release her brand new single titled 'SELF LOVE'
Track 2 (DRUM AND BASS)
SUV & Dr Meaker ft Paul Charles – Fire
Suv & Dr Meaker link up for a 3 track project which features the 'Original Mix', of 'Fire' featuring the vocals of Paul Charles, delivering both a 'Dub Mix' and a killer 'Jungle Mix'.
As a crucial member of the respected Full Cycle and Reprazent stables, Suv has undoubtedly contributed his fair share to the development of Drum n Bass and definitely to the sound of Bristol. Suv has always forged his own path within D&B and continues to do so, this release with Dr Meaker is a fine example of that.
Dr Meaker has built up an impressive CV, gaining nods from the likes of Annie Mac, Zane Lowe, DJ Target, Mistajam, support from UKF, Mixmag, DJ Mag, DNBA and more. As well as now being considered a regular at festivals such as Glastonbury and Boomtown with his 9 piece Live Act, arguably the biggest platforms for
Drum & Bass in the country.
Track 3 (HIP-HOP)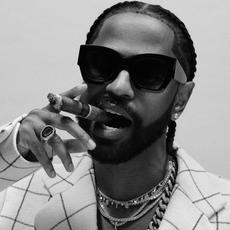 Big Sean & Hit-Boy
'What A Life'
"What a Life" follows Big Sean's previous Hit-Boy collaborations from the past year, Babyface Ray's "It Ain't My Fault" and Freddie Gibbs' "4 Thangs". It's Sean's first new single as lead artist in 2021.
Big Sean's last album was 2020's Detroit 2. Earlier this year, he made a guest appearance in Post Malone's cameo-packed "Motley Crew" video.
 Track 4 (R&B)
Swt Valli Hi – "Nirvana"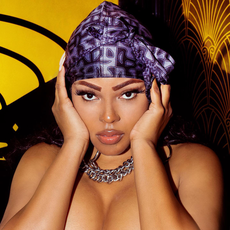 AFTER THE RELEASE OF 'TELESCOPE' MULTI-DISCIPLINED NIGERIAN-AMERICAN ARTIST SWT VALLI HI
RETURNS WITH HER NEW CELESTIAL R&B SINGLE 'NIRVANA'.
"It's a love-letter to romance, allowing people to love the way they want to love and free themselves internally" – says Nigerian/American artist Swt Valli Hi.
Since her release of her noteworthy singles 'In Time', 'Needy' and 'Threats', in 2019, Swt Valli Hi is constantly
raising the bar with her music. Consistently showcasing the intimacy of her sultry vocals that blend seamlessly with her raw and authentic lyrics, she has the ability to instantly captivate her listeners.
"NIRVANA" was released on 5th November and we highly recommend you give this one a listen!
Share with us via our socials feedback on your thoughts, we hope you've foundå what you're looking for and have a great rest of the week!
Compiled by Miss LIvvy! @livvyelswood97
What's your reaction?
0
cool
0
bad
0
lol
0
sad