It's almost Halloween and that means just one more week to get your spook on. Another week means it's time for another Weekly Roundup and boy, do we have some great new tunes for you. Let's dive in…
Track 1 (SOUL/FUNK)
Crushed Velvet & the Velveteers – Shake (feat. Melanie Masson & Alan Evans)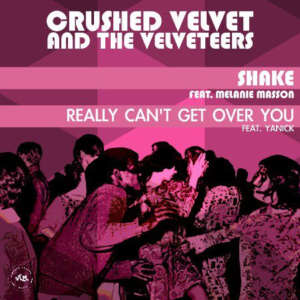 Alan Evans, the co-founder of the band Soulive has just released this new track under his alter ego "Crushed Velvet & the Velveteers". Hints of classic soul and 60s/70s funk can be found here in all its raw authenticity.
When asked how this side-project came to be in 2008, Evans had this to say: "On my days off, I would go into the studio and just play guitar. Before I knew it I had a batch of songs that I knew weren't Soulive songs. It seemed I had an album on the way but I didn't want to put it out as Alan Evans. So I came up with Crushed Velvet & the Velveteers. I record a lot of music on my own playing different instruments but I feel like I have a different personality on guitar, bass, drums, etc. Crushed Velvet is my guitar player alter ego".
The first Crushed Velvet & the Velveteers album, entitled "The Big One" was released in May of 2011, interestingly enough, as a concept movie soundtrack album. Following this, Evans has gone on to release several albums with his other projects Soulive, the Alan Evans Trio, Matador Soul Sounds and even founded his own label called "Vintage League Music".
In 2020, Alan decided to bring Crushed Velvet & the Velveteers back to life and released first single "Good Thang", a driving funk bumper that features vocal powerhouse Kim Dawson, known for her work with The New Mastersounds. Second single "As Far As We Know", a soul song dripping with emotion and power and featuring Brother GoodLove on vocals, soon followed, accompanied by a beautiful video.
The first single to mark Evans' shift in focus back to Velvet was the fantastic "Good Thang", a driving funk bumper that features guest vocals from Kim Dawsom. You may be familiar with her work with The New Mastersounds. Shortly after, the second single "As Far As We Know" was released with a music video and a slightly different vibe (more soul-based and emotional).
"Hot on the heels of his alter ego Crushed Velvet & the Velveteers' new album 'Love & Truth', multi-instrumentalist Alan Evans releases a new double A-side 45. This 7" single features brand new song "Shake" with the powerful voice of Melanie Masson and album track "Really Can't Get Over You" feat. Canadian singer Yanick, both big feel good soul songs."
This track really woke me up and put me in a surprisingly good mood for a cold Monday morning in England and hopefully it'll do the same for you!
Track 2 (HIP HOP)
Kanye West – Hurricane ft. The Weeknd & Lil Baby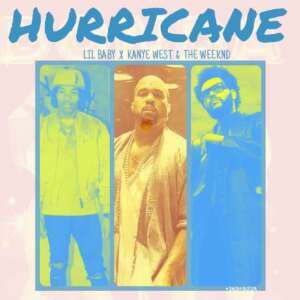 Kanye's new album entitled "Donda" is a must-listen record if you haven't already as it definitely is kicking up quite the storm with its unusual sonic choices. "Hurricane" which is taken from Donda features guest vocals from Lil Baby and the silky-smooth vocals of pop artist, The Weeknd.
The track has already accumulated over 27 million streams, beating Megan Thee Stallion's remix of BTS "Butter" to reach number one in the Rolling Stone's chart – this feat marks his first #1 RS 100 hit to date.
If you've ever been a Kanye fan then this track is definitely worth checking out!
Track 3 (R&B)
TRAETWOTHREE – Worth It ft. DDG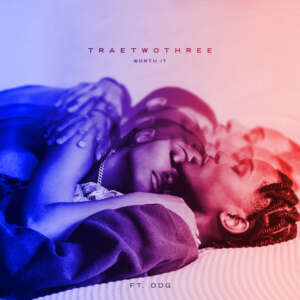 "Worth It" shows Traetwothree team up with rapper DDG for an emotional depiction of a struggling relationship. The accompanying music video opens with Trae arguing with his girl over her asking him for "more" and the confusion this causes.
The track benefits from the feature of DDG, you may know from "Moonwalking in Calabas", who's smooth lines carry the theme set by Trae regarding treating his girl right and providing her with all the material possessions she wants. An interesting addition to the lyrics is asking "is it worth it" in the end?
You R&B fans out there are bound to like this track which has already accumulated over 200,000 views on YouTube alone and is bound to pop up on your radar again. So go check it out!
Track 4 (HIP HOP)
Meek Mill – Sharing Locations ft Lil Baby & Lil Durk
"'Sharing Locations' is the highly-anticipated collaboration between Lil Baby, Lil Durk, and Meek Mill, having strong chemistry between all three rappers. Meek Mill to my surprise has the best vocals, sounding so excited to be rapping along with Lil Baby and Lil Durk, with Lil Durk sounding decent as he switches between his aggressive vocals and melodic vocals throughout the track, with the switches being a bit rough, while Lil Baby brings in vocals that sound like they're not recently recorded as they have a heavy 2019 Lil Baby vibe to them.
The production reminds me of the title track of 'Voice of the Heroes', with some creepy chanting being used in the background, while the drums go absolutely crazy, supporting the three rappers spectacularly. The lyrics are lit as the three rappers drop bars after bars but sadly slow down with the exciting lines as the song develops, while the chorus from Lil Durk doesn't sound like it fits the song perfectly because of its melodic nature, not being catchy.
The trio of Meek Mill, Lil Baby, and Lil Durk seem to not be able to miss as their first collaboration 'Still Runnin' is equally excellent, always having the ability to hype you up. Overall, 'Sharing Locations' is a cool banger that I'll be playing on repeat until Meek Mill drops his album which is supposed to be coming soon, with this song reminding me what I love about trap so much." – Album of the Year.org
We do wish you a happy Halloween for the weekend and hope you enjoy these tunes. Please le tus know what you think of them via our socials as we always love a discussion!
Written & Researched by Max Dervan
What's your reaction?
0
cool
0
bad
0
lol
0
sad