Summertime is upon us and we have some tunes that'll get you up and moving! Check out our top picks below…
Track 1 (R&B/Pop)
Ny'a – "On The Daily"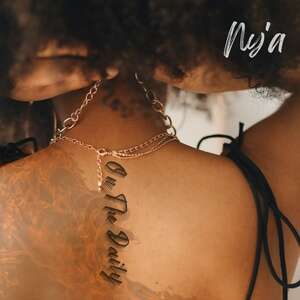 It's almost summertime, and this single is built for it all! With a R&B vibe, a hint of Latin flavor, and a touch of soft rock, "On the Daily" aims to be Next Level!!  Just lock it in your system and put "On the Daily" on repeat.  Produced by the original member of PM Dawn Eternal On the Daily gives you something to vibe to. Ny'a is a gold selling, double platinum award winning singer, songwriter,  who has been in the music industry for well over a decade. Signed to Nap Vision Entertainment, Ny'a is the epitome of never stop. Over the last 5 years Ny'a has released her award winning album "Something for Everybody", as well as several hit singles. Ny'a has consistently put out meaningful songs, that affect the musical soul and spirits of all generations. Ny'a is passionate about her craft, and promises to stay true to herself and fans
Track 2 (Alternative/Indie)
AV Super Sunshine – "Sink or Swim"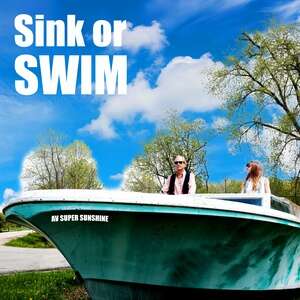 AV Super Sunshine's "Sink or Swim" comes just in time for summer 2022. It's a heartfelt track that communicates the sediments that we're all currently feeling together and advocates for action in hopes to create positive change.  AV knows what he's talking about when sings "When you live on a sinking ship, there comes a time you must sink or swim … so why not go ahead and jump right in, we can make it together dog paddling."  He knows we get thru this together.  That's what the songs's about, helping out and protecting you, your neighbor and the ones you love.  Produced by James House and mixed by Joe Costa in Nashville, "Sink or Swim" is perfect for Rock, Pop, AC, Alternative, College, and Indie radio airplay.  Produced and mixed by Michael Bradford in LA, the "dance mix" is a full vocal mix meant for AC and Pop radio airplay and doubles as a heavy EDM dance track. AV Super Sunshine has been living the peace, love and rock 'n roll life and has a solid string of hit songs to show for it.  The artist's global success includes having three singles in the last 12 months rack up Global Airplay Top 10s; "The Wedding Song"#4 on the DRT Global AC Airplay chart (just behind Olivia Rodrigo, Taylor Swift, and The Weeknd) "Together" #6 on the DRT Global Rock Airplay chart (just behind Foo Fighters, Rise Against, Volbeat, Daughtry, and Five Finger Death Punch) and "Super Cool" #6 DRT Global AC Airplay chart (just behind Lewis Capaldi, Post Malone, The Weeknd, Ava Max, and Harry Styles)."
Track 3 (Rap)
BRYN – "Sellotape"
South London raised singer, rapper and songwriter BRYN unveils her brand-new single 'Sellotape' via BMG. Releasing on Mental Health Awareness month, this track is rooted in her own experiences of anxiety and navigating loneliness, showing a softer side to this enigmatic newcomer's chameleonic sound.
Track 4 (Urban/Rap)
Taylor McClaine – "Hustle & Thrive"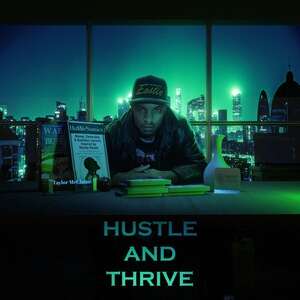 Born in Harlem, with family roots in Long Island and Atlanta, Taylor McClaine began his musical journey in 2020. Music became an outlet for Taylor to tell his story, and he remains committed to using his platform to inspire and effect positive change in communities all across the globe. Delivering raw and meaningful content with passion and purpose, Taylor delivers sharp and powerful vocals. McClaine is inspired by legends and creators across various genres, including the names of; Alicia Keys, Mary J. Blige, JAY-Z, Nipsey Hussle, and, Usher to name a few. Hip Hop, R&B, Neyo Soul, and Pop music remain heavy influences on Taylor McClaine's musical journey to this day. "They Gone Feel Me," to date, has been playlisted on some of the top Indie playlists on Spotify, including but not limited to; RapCaviar, Best Trap & Rap Music 2021. THEY GON FEEL ME Freestyle caught the attention of Hip Hop enthusiasts across the globe. Rhyme and reason, it's the season for another debut for Taylor McClaine. "Hustle & Thrive" drops 4-22. Taylor's EP, "According to Planz" is set to release this summer, 2022. GMC.
We hope you enjoyed! Have a great week everyone!
What's your reaction?
1
cool
0
bad
0
lol
0
sad