[Electronic]
Rising downtempo chill producer Liminka will be releasing his debut single under this alias, 'Where Are You Now' on the 18th of March via Deep Heads. The producer has previously released work under the Sidi alias, for which he received support from XLR8R. Liminka's sound touches on many different influences across the electronic music spectrum.
Born in Finland, raised in Germany, and currently based in Austria, Andreas Kühn has entered the world of music under numerous names, the latest being Liminka. As a teenager, he played drums and saxophone in a few bands but became more serious about creating music when he discovered music production software at the age of 16, after which he would begin to incorporate both the guitar and rolling electronic elements into his work. The ever-evolving producer studied Electroacoustic Composition at Bauhaus University in Weimar and Music Technology in Helsinki.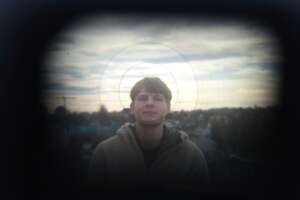 Within his latest single, the listener can hear that Liminka is influenced by deep, immersive electronic producers with an ear for detail and raw emotion-driven music. While creating the atmospheric track, the producer found inspiration in the works of Boards of Canada, Kruder & Dorfmeister, Bonobo, David Holmes and Fennesz to name a few. His own sound would like itself at home next to the likes of Bonobo, Massive Attack and Portico Quartet on any lo-fi collector's shelf.
Catchy Lo-fi percussive drums drive 'Where Are You Now' with beautiful pads filling the top end and warm bass frequencies echoing throughout. Organic elements are introduced with Liminka's guitar compositions which come in and out of focus, like a gentle dream that washes away the stresses of the day.
Liminka tells us about the concept behind the single: "This tune is a reconnection with myself as a producer since it was the first song I wrote in a long time. I was searching for this hidden part of me that used to write this kind of music, trying to be true to myself. I also kind of wrote it to my girlfriend at the time. I was stuck at home because I had an injury, but could not reach her, so I made music in the hope she would hear me."
Listen via the link below:
https://soundcloud.com/deepheads/01-where-are-you-now-extended-version-ten-eight-seven-mastered?utm_source=clipboard&utm_medium=text&utm_campaign=social_sharing
What's your reaction?
0
cool
0
bad
0
lol
0
sad