Who's ready to discover some great tracks to kick off your week? Let's dive in to the brand new Weekly Roundup….
Track 1 (Dance/Electronic)
Elektro Guzzi – 'Prototyp'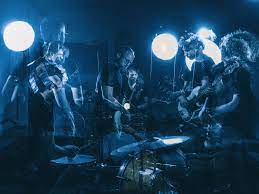 Start your week right with techno trio Elektro Guzzi's brand new track, 'Prototyp' off their upcoming Triangle LP, set for release on the 18th of March 2022 via Palazzo.
The trio have previously received significant airplay support from Worldwide FM's Gilles Peterson and BBC 3's Chris Elcombe, among others. They have also previously won an EBBA Award for their LP, Parquet.
Track 2 (Mainstage)
Ed Sheeran & Elton John – 'Merry Christmas'
We're delighted to share the brand new upbeat Christmas track by Ed Sheeran & Elton John entitled "Merry Christmas', to get you straight in the festive spirit! It's a breath of fresh air as the visuals for the song showcases different scenes of Ed and John re-enacting some of the most memorable Christmas videos of the past, and a sneaky appearance from the likes of British icons Jonathan and Michael McIntyre. Watch the video below and see if you can spot any other familiar faces.
All profits from the track will be donated equally between the Ed Sheeran Suffolk Music Foundation and The Elton John AIDS Foundation!
Track 3  (Rap)
ChillinIt ft. Izzie Gibbs – 'Cashed Out Stoner'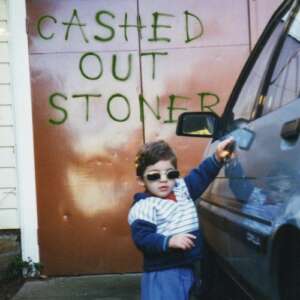 Following rapid fire singles 'Susan's Son' and 'Bad Santa', Australian rap phenomenon ChillinIt shares 'Cashed Out Stoner' – a menacing, aspirational drill anthem featuring bubbling Northampton UK rapper Izzie Gibbs, and the latest cut from his highly-anticipated third album FAMILY TIES, out now.
The video was shot in both Sydney and London, featuring cameos from Huskii, A.GIRL and DJ Izm from Bliss n Eso.
Track 4 (R&B)
Alana Maria X Cristale – 'Wait / Pause'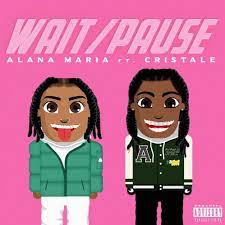 London RnB singer Alana Maria drops a new single 'Wait / Pause' featuring emerging rapper Cristale. Fresh off her sold out London show at Camden Assembly Alana treated fans to an exclusive performance of 'Wait / Pause', the follow up to her recent single 'Switch It Up' featuring Backroad Gee. The new track sees Alana switch up her sound to a drill style, coining it RnDrill. Alana joins forces with Cristale, the 20 year old rising South London poet and rapper who is currently wowing the UK rap scene with her innovative and highly skilled freestyles, sampled over the sounds of Pa Salieu through to Drake. The blog style visuals directed by Ian Upton and Jeaniq takes us on a day in the life journey touring the streets of London, shopping and taking in the scenes of the city. Wait/ Pause demonstrates Alana's versatility whilst cleverly maintaining her smooth vocals over the distinct drill beat, tapping into the sounds of her culture with the formidable Cristale injecting the track with her hard hitting no nonsense delivery.
We're pretty pleased with our picks for this week. Send us your feedback via our socials and tell us which track tickles your fancy!
Have a lovely week guys!
What's your reaction?
1
cool
0
bad
0
lol
0
sad