It's time to dive in to another batch of top tier tunes just for you! Enjoy…
Track 1 (Gospel)
Loolla "Messiah"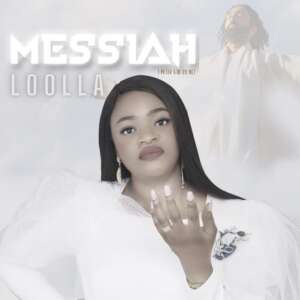 Omolola Owoeye, better known as "Loolla", a Nigerian Gospel and Christian contemporary songwriter and artist has released another new single titled "Messiah". She is particularly gifted in writing exceptional yet simple lyrical content with a great melody similar to the likes of Sinach, Nathaniel Bassey, and Tasha Cobbs Leonard. Her new single "Messiah" is a simple, intuitive, and powerful worship song adoring Jesus Christ as our ransom, redeemer, and coming King. It is a great listen during meditation, devotion, and early morning commute.
Track 2 (Afrodrill)
Omari Bangi – "BOMBA SEKELE"
Omari Bangi has Congolese roots and lives in Belgium. The first single Omari Bangi has released on the label, Kipawa Media Group, is called "BOMBA SEKELE," which in Lingala means "Keep it a secret." BOMBA SEKELE is a rousing Afrodrill song with Western influences and is produced by the top producer Brownie Dutch.
Track 3 (Electro/pop/dance)
Fishburn – "The Other Side"
Fishburn is a dance artist out of Chicago that produces contemporary pop, electronic, dance & chill Christian music. Fishburn features various singers, styles & messages all geared towards praising our Lord Jesus & His message of Love. Humble beginnings as a mobile & club DJ over the years, I used to produce secular dance music and charted on the Billboard Club charts in 2007. I switched my path a few years ago and decided to make music for our Lord & those who love Him.
Track 4 (Latin/Funk)
Lance Ferguson – "Got Myself A Good Man / Mango Meat"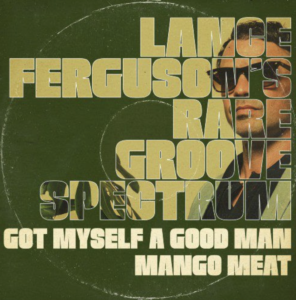 Get sun-kissed by hot latin funk and salsa vibes!
Lance Ferguson is back for a killer follow-up 7″ to his second volume of classic re-works and re-imaginings, Rare Groove Spectrum Vol. 2, showcasing a cover of Gladys Knight's "Got Myself a Good Man" on the A-side and Mandrill's "Mango Meat" on the flip.
We hope you find these tunes enjoyable and discovered a new playlist favourite!
Have a fab week!
What's your reaction?
0
cool
0
bad
0
lol
0
sad