I trust you all had a spooky Halloween this year. Time to catch up on all the great new music that you've been sleeping on with this week's Weekly Roundup. Let's get crackin'…
Track 1 (HIP-HOP)
David May – "Life Debts" ft. Fashawn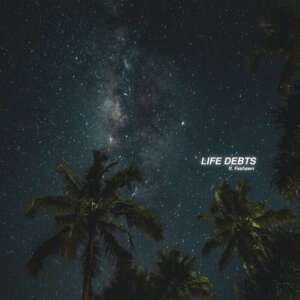 "Walnut, California rapper David May presents "Life Debts", his new Mitch Geist-produced single featuring fellow Cali emcee Fashawn.
In 2012 Black Cloud released David's debut album The Lifestyle Of A Dream Chaser and performed alongside Pac Div, Curren$y and joined The Road To Paid Dues Tour with Murs and Fashawn before following up with 2014's Video 94 EP (watch the music video for "Store Runs").
Since then David has released tracks with Fashawn and Trizz as well as several collaborations with California producer Huss (stream "That's Crazy"), alongside his work as a member of the One Step Ahead collective.
"I made this song when I was thinking about all the people who are no longer with us," David says. "I thought about how close I've been to being gone and I let that sink in. I want to build a legacy and be remembered long after my time on earth is gone. I have no more time to waste."
Track 2 (SOUL-JAZZ)
Hamburg Spinners – "Der Magische Kraken"
"Der Magische Kraken is the sophomore album of the Hamburg Spinners, a contemporary soul, mod-jazz and R&B outfit based in Hamburg. Their sound blends floating Hammond organ lines, kinetic, driving grooves, funky breaks, and slicing, economic improvisation.
The quartet features Carsten Meyer on Hammond B-3, Dennis Rux on guitar, David Nesselhauf on bass, and Lucas Kochbeck on drums. It was cut live on two weekends in April 2021 in Hamburg's Yeah!-Yeah!-Yeah!-Studios.
The chemistry was right and in a truly democratic process ideas were fleshed out, arrangements were done on the spot. A will to collective playing whilst always sticking to the rudimentary basics was in the air. Thus the music could spread out like the arms of an octopus. And though there are limits on the sound of the Hammond organ quartet creativity can burst out & find its way to overcome the limits.
Reminiscences of down-to-the-bone songs by Timmy Thomas or Phoenix might come to one's mind when listening to the new Hamburg Spinners album."
Track 3 (HIP-HOP)
Kanye West ft Fivio Foreign & Playboi Carti – "Off The Grid"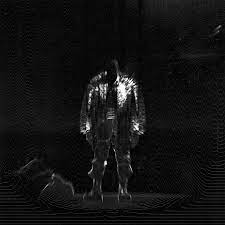 "There is a handful of rough gems across the 100-plus minutes of Donda, Kanye West's long and complicated 10th album that was uploaded to streaming services without his approval over the weekend.
Among them is the relatively charged bruiser "Off the Grid," where Kanye lets Playboi Carti and Fivio Foreign become prophets for a gospel he once delivered so effortlessly. Kanye has been trying to find a balance between confidence in yourself and confidence in God for his entire career. Now, he enlists Carti and Fivio as young disciples to thread that needle and spread the message alongside Kanye's hook.
The standard hurried drill beat works well behind everyone, as Carti bounces in and out of pocket with his broken delivery. Yet it's Fivio who owns this track, coming through with the strongest verse on the album. His lengthy performance weighs luxurious boasts with religious overtones, and in the process becomes the ideal avatar for Kanye's vision, sounding eerily similar to the Kanye of old.
"They call me a product of my environment/I tell them, 'Nah, I'm what God produced,'" he raps, echoing Kanye's own tireless thesis." – Review by Pitchfork.com
Track 4 (HOUSE)
Yves Jones – "Trouble on the Dancefloor"
"From the moment you hit play on Yves Jones' latest single, you'll find yourself overtaken by an infectious vibe that'll have you frantically moving and grooving.
This was me for 4 minutes straight and part of what makes the bounce of the track so compelling is the stunning relationship between the bass, kick, and the tasteful sidechaining. "Trouble on the Dancefloor" also has a latent 90's house aesthetic which evokes quite a soulful presence and is bound to capture the hearts of house heads at the rave." – Lu @ Stereofox.com
We'd love to know what you think of this week's tunes so don't be shy and make sure to hit us up on our socials with your thoughts!
Have a great week and take it easy.
Written & Researched by Max Dervan
What's your reaction?
0
cool
0
bad
0
lol
0
sad