Pixi J has been DJing since 2010. She started as an underground DNB DJ at the Winchester Pub in Bournemouth and at house parties in southern England. In 2014, she began a monthly residency with Voice FM's GoodVibe and the Girls Show. She made her first appearance on Afrodisiac Radio around this time.
In 2016, she moved toward the mainstream clubs in Bournemouth, mixing Dancehall and Reggae for Wassmuffin Sound System. She also joined Afrodisiac Live Radio Station as an Afrodite on their all-girl show AFRODITE FRIDAY.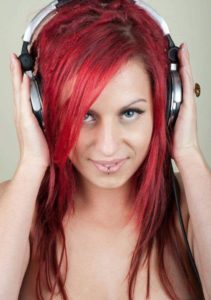 Over the years, she has held weekly and monthly residencies and played in many bars around Bournemouth such as Truth, Bar Afrique, Bar So, Aruba, Christchurch's SOHO, Brix and Co., Baxters, Le Chic, Camel, Bar Republic, Riviera, Pavilion Terrace, Eden, Hilton Roastery, South Coast Roast, and Bournemouth Garden Ice Rink, among others.
Currently, she can be heard selecting RnB, Hiphop, Reggae, Dancehall, Kizomba, Afrobeat, Drum and Bass, Jungle Reggae, Reggaeton, House, Garage, Soul, and Tropical Jazz Lounge Chill House, and she covers wedding and birthday commercial music.
She primarily performs her set in Bournemouth, but has also played in London, Southampton, and Liverpool over the years.
She has a regular monthly slot at the SHERATON SKYLINE BAR in London and Soho in Christchurch, as well as other gigs around the UK, not to mention boat parties, carnival floats, and private events.
Recently, she has been asked to be BROTHER CULTURE's new SELECTOR, with the possibility to play alongside Reggae Roast Sound System in LONDON in future events.
After running AFRODISICA'S event AFRO FUNKTION at Bar Afrique in 2017 and Bar So in 2018, she is now running her own radio show, called AFRODISIA, the 4th Friday of each month on AFRODISIAC LIVE RADIO STATION, which is currently being re-branded
What's your reaction?
0
cool
0
bad
0
lol
0
sad