[House/Techno]
French artist Joris Delacroix brings his archetypal musicality with his latest string of superb releases. Following 'Early Hours', 'Need Your Attention' and 'Homie', the journey continues on Joris Delacroix's label with latest single 'Unexpected', which is set for release on the 12th of April. The track is a blissful progression of instrumental magic that draws inspiration from the dazzling club scene.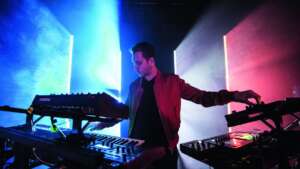 Well-known for his deep house sound, the producer is constantly evolving and currently exploring the world of techno. Joris Delacroix has performed live at Cercle's Rooftop Performance series and earned over 75 million plays across streaming platforms to date with support from the likes of Dancing Astronaut, Wonderland Magazine, CLASH Magazine, Magnetic Magazine, Deep House Amsterdam, Billboard Italia, When We Dip, FLAUNT Mag, Music Radar, Faze Magazine, DJ Mag France, Stereofox and YouTube channels Suicide Sheep and The Sound You Need to name a few.
Born and based in Montpellier, France the producer has cited the works of Daft Punk, Paul Kalkbrenner, Stephan Bodzin, Claude VonStroke, Stuart Price, David August, Maceo Plex, Rone and Rodriguez Jr as pillars of inspiration for his artistic liberation. 'Unexpected' draws parallels to the energy of Ben Bohmer, Stephan Bodzin & Jan Blomqvist.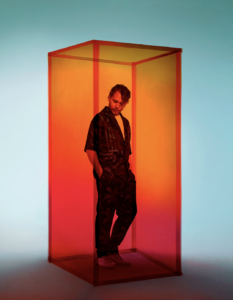 With cascading arpeggio leads that rise and fall, they also morph and traverse across a backdrop of metric drum rhythms that are accompanied with sparkling layers of sonic effects. 'Unexpected' reaches a pinnacle point where the lead line distorts and grinds into a euphoric moment of ecstasy. Toying with the dynamics in a masterfully musical way, Joris Delacroix serves up some absolute magic here.
Joris Delacroix tells us about the single, "I just wanted to do a track calibrated for dance floors I can easily play in my dj sets, but it doesn't forget to be emotional, especially with an euphoric moment at the end bought by the constant progression in it. I named it that way because just before I started producing it, I was kind of in a blank page phase, and this track idea just came out of nowhere, at a moment I didn't expect it anymore, and I actually composed it very quickly!".
What's your reaction?
0
cool
0
bad
0
lol
0
sad