It's the first week of February and it's proving to be a strong start, musically. Let's dive in to this week's  top picks…
Track 1 (Pop Funk / Soul Jazz Style)
NFNR – "Dice 2"
Individualist experimental producer NFNR (Neither Famous Nor Rich) has released her latest album, Dog Rose on the 23rd of November 2021 via Corridor Audio. The artist is well established on stage, having toured the globe and performing in the UK, most of Europe as well as Japan and creating music for over 20 theatrical plays and performances. One of her latest projects is the international 'Hooligan' effort with British director Peter Cant. On the airwaves, the artist has been supported by numerous international stations including Resonance FM (in London) and Rinse FM (in France). NFNR has established herself as a curator of the experimental platform, Women's Sound for women and non-binary people in Ukraine which launched the v:uncase and WOK sound residencies.
Born and based in Ukraine, Olesia Onykiienko earned her formal training at the Lviv Music College before going on to start her residency at the Battersea Arts Centre in London which was interrupted by lockdown hitting in 2020. While creating her unique sound, NFNR allows the feeling of the song to guide her while also calling upon the likes of Four Tet, James Blake and PJ Harvey indirectly. Her own sound finds itself in league with the experimental greats such as Jon Hopkins, Rrose and Rival Consoles.
Track 2 (Urban)
Gabby Gabanna – "Ballers Club"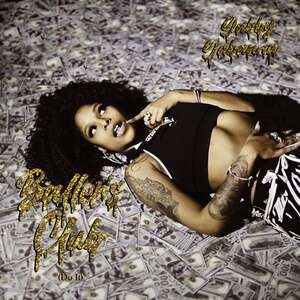 Nybrea Montague aka Gabby Gabanna aka Gabby Dinero was born on July 7, 1998 in Charlotte, NC and spent much of her childhood on Beattiesford Rd and Statesville Ave. At the age of 11, Gabby started to rap and write rhymes. Her influencers at the time were Lil Wayne because of his lyricism, punchlines, catch phrases and flow and Nikki Minaj because of her style and confidence. While in High School she continued to rhyme taking her first showcase in Concord North Carolina. While in school, she tested the boundaries of the system being influenced by the streets of Charlotte and Albemarle while engaging in the culture of street activities. The Aunt that raised her, due to her mother being on drugs, died in 2013 and Gabby was forced to fend for herself in Charlotte doing whatever she could to get by. Her Aunt taught her the ways of the streets and how to hustle to get what she needed. This made Gabby go harder in the music scene.
Gabby has opened for Black Yungsta, Key Glock, Kevin Gates, Yella Breezy, Renni Rucci, and Kwondo Rhondo while releasing four mixtapes independently. In 2019 she was granted her birthday wish and got DaBaby to do a feature with her teaming up on the song Blue $trips.
Gabby thinks it's important to know that her spirit person is Kitana from Mortal Kombat. She is currently working on an EP that has yet to be named.
Track 3 (R&B/Soul)
Dionne Warwick feat. Krayzie Bone & Nomad – "Power In The Name"
Los Angeles, CA – January 18, 2022 – Lifetime Grammy Winner Dionne Warwick starts off 2022 with the release of her single, "Power In The Name", which features rap star Krayzie Bone (from Bone Thugs-n-Harmony) and NomaD (aka Damon Elliott) with proceeds going to various charities that provide shelter and clothing. "Power In The Name" delivers an uplifting message of hope for a bright future with a life affirming theme. Released on the Kind Music Group label the single is available through all the major streaming services.
Track 4 (Hip Hop/Rap)
NLE Choppa feat. Moneybagg Yo – "Too Hot"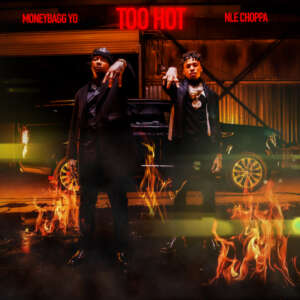 With poise, charisma and cleverness way beyond his years, 19 year old NLE Choppa burst onto the scene and immediately grabbed our attention. Choppa has amassed over 5 billion global streams across platforms and more than 1.4 billion YouTube views while gaining a cult following that transcends age and socioeconomic status. Making Choppa the #1 Billboard Emerging Artist. His breakout hit, "Shotta Flow" has achieved an RIAA platinum certification and more than 176 million views alone for its raw, true-to-life music video, while the remix featuring Blueface has garnered over 276 million views and counting. Additionally, Choppa's singles, "Camelot", "Shotta Flow Remix" and "Shotta Flow 2" have earned RIAA platinum certifications, while "Shotta Flow 3", "Famous Hoes" and "Capo" reached certified gold status. His music and charisma have also garnered support from Billboard, The New York Times, Forbes, GQ, Complex and XXL. As a young boy with street-savvy, Choppa and his family grew No Love Entertainment (NLE) from humble beginnings in Memphis to a burgeoning full-fledged imprint with Warner Records. NLE Choppa continues to take hip-hop by storm and solidify his place as the next global superstar.
Send us feedback on our socials. Tell us which track you'll update to your playlists.
We hope you have a great week ahead.
What's your reaction?
0
cool
0
bad
0
lol
0
sad