Deeper Shades Of House (DSOH),
Hosted by Lars Behrenroth is a two hour listener supported deep house radio program broadcasted and syndicated on over 30 fm, internet, and satellite radio stations all over the world.
The first US edition of Deeper Shades Of House was aired July 4th, 2003 on US nationwide XM Satellite Radio – The Move and was initially a syndicated version of Lars' weekly radio show broadcasted on the German radio station JAM FM (aired first on June 8th, 02) in English language.
In 2011, out of seven shows, Deeper Shades Of House was the only deep house radio show nominated for a Best Podcast International Dance Music Award (IDMA) in Miami.
Deep house in all its different shades is the main genre featured on Deeper Shades Of House compiled from brand new music next to guest mixes by Djs from all over the world. One of Lars Behrenroth's foci is to present music and mixes by anyone whose passion allows them to create quality, whether they've been in the business for decades or just started yesterday, whether they're household names or nobody has ever heard of them before.
Past guest DJ's include Louie Vega, MKL, Abicah Soul Project, Jus Ed, Terrence Parker, Mr. V, jojoflores, Ben Watt, Jimpster and many more.
The show is also available on demand in form of stream, podcast, and download from deepershades.net.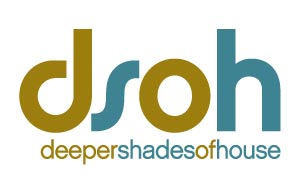 Event Timeslots (1)
Thursday
-
What's your reaction?
0
cool
0
bad
0
lol
0
sad