We bring to you a melting pot of genres this week with our top picks for The Weekly Roundup. Let's take a look shall we…
Track 1 (Electronic)
Holo – "In Limbo"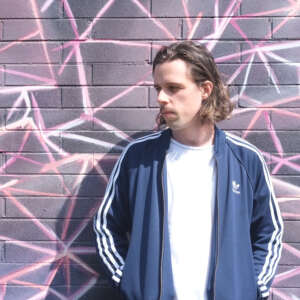 Rising contemporary electronica musician Holo has released the title track for his upcoming In Limbo EP on the 25th of February. The EP itself is slated for release on the 11th of March via Houseum's sub-label Ellipse Records and features the previously released single, 'Bleu' which was supported by KCRW's Jason Kramer as well as CLASH Magazine. The Australian producer burst onto the scene last year after releasing his debut EP, Atlas, with house music heavyweight UK label Shall Not Fade's sub-label Lost Palms. The EP featured the deep house classic 'In My Dreams' that earned over 2 million streams across platforms. In Limbo sees the producer combine a wide variety of sounds including breakbeat, pop samples, live guitars and acid lines all while infusing them with chilled overtones.
'In Limbo' is the epitome of holidays: luxurious soundscapes and unhurried production at each turn. Join us as we venture down a long, winding road that hugs the mountains on one side and showcases a vast aquamarine world on the other. Just above, around the bend, you know there's a house party waiting for you that promises sunsets and good vibes but for now, the road stretches on and there isn't a rush in the world. Why would there be, when you've got Holo on the speakers?
Track 2 (R&B/Soul)
Kehlani – "Little Story"
Today, 13x Platinum, 2x GRAMMY Award-nominated, singer & songwriter Kehlani has released "Little Story," a new track off her highly anticipated third album blue water road, coming soon. The refreshing track is executive produced by Pop Wansel of production duo Pop & Oak, while also featuring the production stylings of VA-bred producer duo Some Randoms and producer Wes Singerman.
"Little Story" was also released alongside a cinematic visual that shows the beauty of simplicity–watch it below!
Track 3 (Motown)
Tiana Major 9 feat. Smino – "2 Seater"
Returning with more heat, GRAMMY® Award-nominated East London born Jamaican R&B songstress Tiana Major9 has revealed a new single and music video entitled "2 Seater" [feat. Smino].
Once again, she breaks boundaries and enriches the sound of R&B. Neon keys pulsate as bass and finger-snaps gas up the track. Her intimate verses give way to the hypnotic hook, "I love it when I'm in your car, and I'm in your presence." Meanwhile, Smino pulls up next to her with a swaggering cameo punctuated by his wide vocal range. Of course, she caps it off with fiery bars of her own. The visual focuses on their chemistry as they cruise in pure bliss.
It paves the way for her anxiously awaited new Fool Me Once EP, arriving soon.
Track 4 (Hip-Hop)
Jack Harlow – "Nail Tech"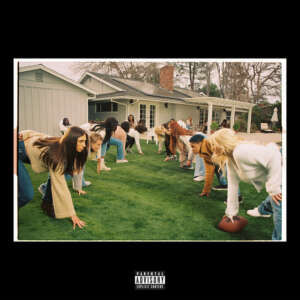 Multiple GRAMMY-nominated, chart-topping rap superstar Jack Harlow is back with his new single, "Nail Tech," out everywhere via Generation Now/Atlantic Records. The bombastic song arrives alongside a colourful companion visual co-directed by Frank Borin (Lil Nas X, Cardi B) and Jack himself. The song features background vocals from Louisville, KY personality C-Tez, who appears in the music video, as well. "Nail Tech" made its broadcast premiere on MTV Live, MTVU and the ViacomCBS Times Square billboard. "Nail Tech" marks the first solo song from the Louisville-bred rapper since the release of his critically acclaimed, Platinum-certified debut album THATS WHAT THEY ALL SAY in December 2020. The new single arrives a day after Harlow was announced as the latest brand ambassador for New Balance. "I have been rocking New Balance since I was a kid, so to officially join the brand in this way is really exciting," says Jack. "I've always loved the 990 and recently the Joe Fresh Goods 993 and collabs with the 550's have been fire. I'm excited to peek behind the curtain and work with the brand more."
We hope you liked these tracks as much as we did. Send in your feedback via socials and have a wonderful rest of the week.
What's your reaction?
0
cool
0
bad
0
lol
0
sad