Our brand new Weekly Roundup consists of hip-hop and rap, but with a great range of artists and versatile sounds. Let's dive in and check our top picks for the week…
Track 1 (Hip-Hop/Rap)
Huey V – "After The Deal"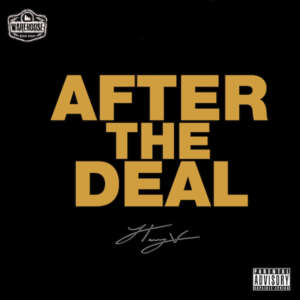 Huey V is a Milwaukee rapper signed to Memphis Bleek "Warehouse Music Group". His first single "No Regrets" was released on 12/11 and garnered 2500 Shazams in a month. Coming on the scene with a soulfully rigid sound, Huey V is a dive into the artist's subconscious, exposing a harsh vulnerability that reflects on the darkest of thoughts. His first official mixtape, "Get Well Soon", detailed a toxic story of self-doubt, grief, depression, alcoholism and violent relationships. With an ear to the streets and an eye for music's hottest talents, Memphis Bleek immediately signed Huey V to Warehouse Music Group in 2020.
Check out his latest track "After The Deal" and it's official music video, which was released on YouTube on 3rd February 2022, below:
Track 2 (Rap)
Robert Glasper feat. Killer Mike, BJ the Chicago Kid & Big K.R.I.T – "Black Superhero"
4x GRAMMY and EMMY Award winning artist Robert Glasper will release highly anticipated new studio album "BLACK RADIO III" on February 25th.
This is the THIRD installment in the series which celebrates the 10 YEAR anniversary of GRAMMY winning Black Radio and Black History Month! Robert Glasper's contribution to music and culture spans over two decades, forming an exceptional legacy that permeates contemporary art and advocacy. 2022 not only marks the 10 year anniversary of the era-defining, Grammy-winning album "Black Radio" but also Glasper's solo return with the upcoming release of "Black Radio III".
Track 3 (Hip-Hop)
Nigo & A$AP Rocky – "Arya"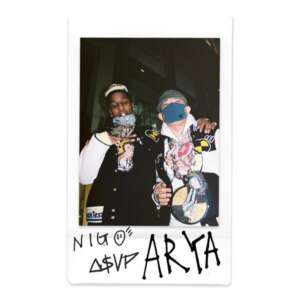 Global multi-hyphenate (fashion designer, DJ, producer & entrepreneur) NIGO is tapping back into his musical roots to present the new album, "I KNOW NIGO". The album boasts features from A$AP Rocky, Lil Uzi Vert, Kid Cudi, Pop Smoke, A$AP Ferg, Pusha T and many more. Numerous songs were previewed on the runway during Kenzo's Fashion Show (Paris Fashion Week) – as NIGO was recently appointed as their creative director. We've listened to the track "Arya" off of the album which features A$AP Rocky and it's fire!
Track 4 (Rap)
LAYA feat. Fivio Foreign – "Brag"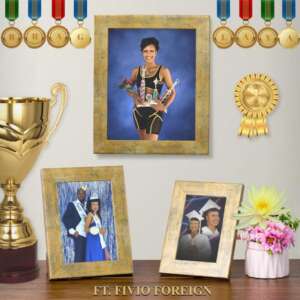 Warner Records proudly introduces R&B singer, songwriter and creative force, LAYA, as one of the newest artists to join its iconic, history-making roster. The Staten Island savant unleashes "Brag", a track packed with bounce and attitude, featuring Brooklyn drill rap star, Fivi Foreign. The song finds LAYA humbly letting friends and foes know where she stands and arrives alongside a clever visualizer conceived and created by LAYA herself.
Head over to our socials and send us your thoughts. Do you agree with our picks for the week? Let us know!
Have a fantastic week everyone.
What's your reaction?
0
cool
0
bad
0
lol
0
sad