It's that time again. You guessed it. The Weekly Roundup is back in full swing with this week's tracks hot and ready for consumption. Stick your headphones on and treat your ears to some fresh and new underground music. Let's go…
Track 1 (HIP HOP)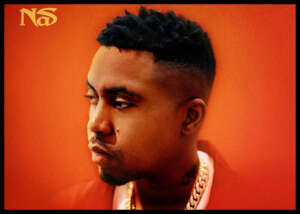 The "Ironman of Hip Hop" is back at it again with his new killer tune aptly called "Big Nas" and big is the right word for it. "Big Nas" is a collaboration with producer, Hit-Boy, during Nas' new MasterClass series. "Hip-Hop Storytelling" intends to walk viewers through how a song is assembled, finding inspiration and identifying components of a song.
Lyrically, Nas talks out this both past experiences and his current situation with the video adding a sense of nostalgia for his hometown of New York. The press release reads: "Nas shares his philosophy as a lyricist, breaking down how he used his life experiences and emotions to create incredibly raw yet cinematic lyrics with a message to inspire MasterClass members to do the same".
Check out the new accompanying video directed by Ben Dean. The video showcases a dancer showcasing her moves as she moves throughout the New York City borough before eventually floating into the sky.
Track 2 (HOUSE)
DJ Snake & Malaa – Pondicherry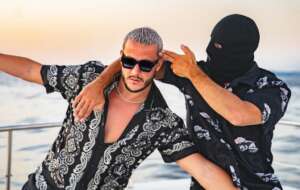 DJ Snake and Malaa team up on 'Pondicherry' for the FIFA 22 Soundtrack and we're here for it.
Any FIFA fans out there will know that the soundtrack is a huge part of the game. Seeing as it'll be what you've got stuck in your eyes for hours and hours on end, you might as well like it, right? Well you'll be pleased to hear this new tune.
"The track, which is a unique blend of French and South Indian culture, comes after the powerhouse duo's defiant party disruptor "Ring the Alarm," which was released in July. The track starts off furious and frenetic before finding its groove in a luxurious bed of buoyant deep house beats before building back up to near panic mode, as is typical of both French producers' unpredictable styles. DJ Snake and Malaa have also been busy touring North America, with one final show together in Oakland, CA, on October 15. DJ Snake will make a few more appearances this year, including the renowned electronic music festival EDC Las Vegas on October 23 and Escape Halloween in Southern California on October 29."
So get your ears on this!
Track 3 (DANCE-POP)
Agnes is the singer-songwriter behind the chart-topping international hit, 'Release Me', which topped Billboard's Hot Dance Club Songs, and sold over 900,000 copies in the UK alone.
For fans of Dua Lipa and Lady Gaga while carrying gentler elements of Dagny.
'Here Comes The Night' is the third song to be taken from her upcoming LP, Magic Still Exists which will be released on the 22nd of October.
We were blown away by this track and can't wait to hear more, but what do you think?!
Track 4 (R&B)
Toian – Driving Me Crazy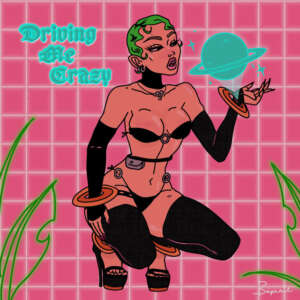 We were impressed with Toian's catchy single with Skillibeng released last April but now she has something new for us to enjoy. "Driving Me Crazy" is a refreshing, genre-bending and seductive new track that Toian released to the world to celebrate her birthday this year.
"The accompanying video for "Driving Me Crazy" also matches the song's vibe perfectly. Directed by SevenEight, the clip sees Toian hanging with her girls before engaging in an intimate rendezvous with her love interest, played by none other than fellow artist Masego. Unfortunately, a distraction lands the "Silver Tongue Devil" in hot water, which leads to him pleading with an unbothered Toian near the visual's end."
We were impressed by all these new tunes and we'd love to know what you guys think. So hit us up on our socials and lets discuss!
Until next time.
Written & Researched by Max Dervan
What's your reaction?
0
cool
0
bad
0
lol
0
sad