When everyone thinks they've heard it all … here he comes, D.J. Highlanders and his biggest hit with a global audience, remastered for the occasion!"BOOM BOOM DE VERANO ORIGINAL REMASTERED", is the right song at the right time. It's described as a carefree, light, spring and even summery track. It's simple in composition, and in words … a small musical masterpiece!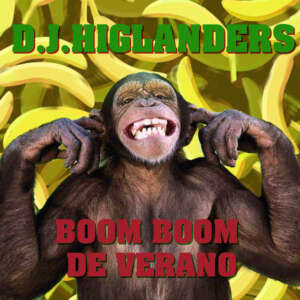 "BOOM BOOM DE VERANO" comes out in its new version remastered by the same D.J. Highlanders, author of both the music and the lyrics. We're bringing to you their new release, "ONIGIRI".
It's the return of the winning combination of House music, D.J. Highlanders and Fabio Giannacco, who've signed another great success. Freely inspired by some television series', the two artists indulge in immersing us in suspended worlds, where nothing is defined but the music itself. "Onigiri" is the second single that launches the EP "CHOPSTICK TUNES", coming in digital stores in May!
What's your reaction?
0
cool
0
bad
0
lol
0
sad