This vibrant, uplifting tune brings together timeless vocals from the phenomenal Chaka Khan with the smooth and genuine vocals from Popcaan to create a track that serves a highly emotive, motivational and positive feel.
Tieks unique and melodic production on the track utilises all three of the artist's talents to create a track that will truly inspire during any mood!
Have a listen for yourself, just click the link below and enjoy!
https://www.youtube.com/watch?v=nhDjJ4zaPag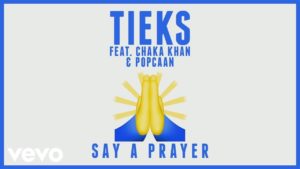 Reviewed by Simone Julien
What's your reaction?
0
cool
0
bad
0
lol
0
sad